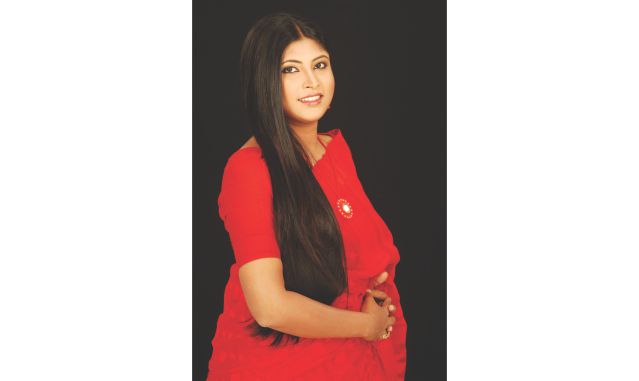 Badhon's [of 'Close Up 1' fame] debut solo album "Ichche Brishti", released by Gaanchil in 2008, was greeted by positive feedback from music lovers. After a five year hiatus, Badhon has come up with her second album "Otohpor Bhalobasha". The young singer is excited with her latest project, released under the banner of Sangeeta.
Badhon said, "I did my graduation from BUET's Civil Engineering department, and started a new job. The busy schedule -- between studying and working -- didn't allow me the time needed to make an album."
Asked if she continued her rewaz, Badhon assured that she had not stopped grooming  her voice, practising regulary at her own pace.
On her new album "Otohpor Bhalobasha", which has 10 Adhunik songs and a Nazrul Sangeet, Badhon said, "Three of the songs are duets. I tried to make the album in my own way and give the listeners some good songs. I hope they will enjoy the album."
Her 'Close Up 1' comrades -- Kishore, Muhin and Sabbir -- have done the duets with her. Music for the album has been composed and directed by Partha Barua, Abid Rony, Shihab Ripon, Sajib, Kishore and Sabbir. Badhon herself wrote the songs for the album, along with lyricists Jahid Akbar, Mahmud Manzur and Robiul Islam Jibon.
Asked about her aspirations on the music front, Badhon answered: "I have a lot of dreams surrounding my music. I want to capture the hearts of listeners with my songs."
Badhon has been singing for many years now, but got her first taste of the limelight through 'Close Up 1'. Answering a query, the singer expressed the hope that she would be able to continue her journey in the realm of music.