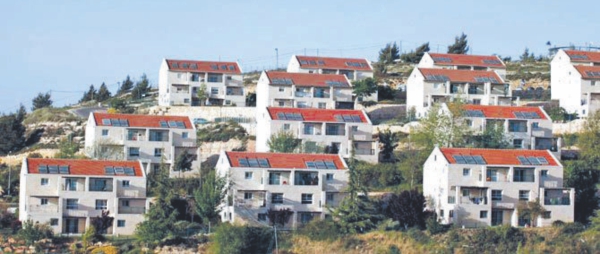 The Beit El Jewish settlement near the Palestinian West Bank city of Ramallah. Photo: AFP
I guess he had to go. He stayed away for five years.  He's been in the neighbourhood before.  When he first started this job he went everywhere but there.  He was making a point.  The first of many I suppose.  And, truth be told, not going was a mistake.  It made, an already mean as a junkyard dog, Bebe Netanyahu bristle and aggressively attack the sorely beleaguered residents of Gaza.   He, Obama, would later bruise the ego some more when he made the venerable (I am sorry, I meant genocidal) Prime Minister wait in an anteroom for almost an hour before receiving him in the oval office—a more subtle, but still distinct message: this aint your daddy's administration Bebe!
So, now, in his second term, he went and he made nice and he avoided the morass of the West Bank settlements. He met with Abbas and King Abdullah of Jordan and gazed in wonder at the stone edifice in Petra, and urged the Palestinians and Israelis back to the table.  "Peace is still possible", he said in that honeyed baritone.
Yes, indeed, as long as Syria is taken care of, i.e. Assad toppled. Let me explain: this was not about Israel or Palestine, or peace.  This was about maintaining control in the country of Syria and perhaps sending a message to Iran.  France is already selling arms to the rebels in Syria and the US has sent "humanitarian" supplies to them, stressing that no weapons were being sent.  It's all about democracy. Yeah, and I'm, Indira Gandhi.  If weapons are not being sent now, they will be in the form of surgical NATO missile strikes on Assad's troops and the innocent people of Syria—the collateral damage.
Netanyahu and Obama, during the American president's first visit to Israel. Photo: AFP
What alerted me was the apology Obama brokered between Bebe-who's meanness and bigotry I have already referenced—and Turkey for the tragic flotilla deaths in 2010.  A flotilla of Turkish activists were headed to Gaza to provide much needed medical and humanitarian aid and supplies.  The Israeli navy attacked the flotilla  and killed several unarmed activists.  Three years later, Netanyahu is finally apologising.  It's all very unlikely and there is no way it's done because he suddenly developed a conscience.  Please, this is the man who gave the order to drop white phosphorus on Arab children and aid workers in Gaza in 2008 and has given the settlers in the West Bank carte blanche to keep building on, encroaching, and stealing Palestinian land. The latest speed bump on the road map to peace is Israel segregating buses in and out of the West Bank  "for security reasons"—the same way NATO will soon bomb Syria for "humanitarian" ones.  Therefore, it follows, that a man who espouses apartheid, relegating Arabs as inferior, would not be inclined to apologise to a Turk.  He is obviously being asked to do it in return for something else.  It's posturing .  Though the media and the White House have stated that both Turkey and Israel have concerns that the conflict in Syria will spill over their borders and this is the why they should be allied.  That is the truth, but it's the only bit the White House will want us to see.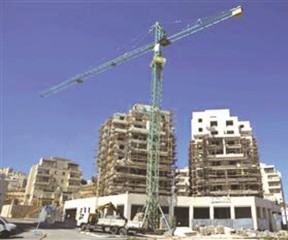 Netanyahu has given the settlers in the West Bank carte blanch to keep building on Palestinian land. Photo: AFP
I say, since you're at it Israel how about apologising for, say, the massacres at Sabra and Shatila refugee camps decades ago—though Lebanon would have to apologise for that too.  That gets me thinking however, there is a power to this type of symbolic gesture and if Bebe can acknowledge that his country, which, as we know, is beyond reproach in every way, can admit that brutally murdering unarmed activists on a boat might be viewed as a misstep then perhaps Pakistan could bring itself to admit that killing and raping scores of Bangladeshis in 1971 was and is not the proudest moment in their history?  Just a fanciful notion on my part, I suppose. One would think that being pummeled by American drones on a regular basis would humble one.
Based on what I am reading and seeing, Syria, Iran and Africa will be in the news more and more in the coming months, leading to more tension between the US, China and Russia.  Obama cultivating a "friendship" with Israel now –in his second term—when he has nothing to lose by NOT warming up to them is, in my opinion, a stratagem for keeping the most powerful entity in the region cooperative and ready to do his bidding in the next three years.  We shall see.