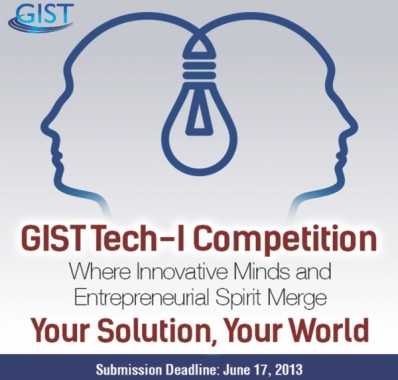 Courtesy: BYLC
Bangladesh Youth Leadership Center (BYLC), the country partner of the Global Innovation through Science and Technology (GIST) Initiative, is calling on all young entrepreneurs and startups from Bangladesh to submit applications for the 2013 GIST Tech-I Competition.
The GIST Tech-I Competition will help launch the idea or grow the business of the most promising entrepreneurs in emerging economies through seed funding, training, networking and mentoring with high caliber, angel investors, and venture capitalists.
Entrepreneurs and startups must submit an executive summary and a two-minute promotional video of the product or service created for customers. This year applications will be considered within two tracks: idea and startup stage. Thirty semifinalists will be invited to the workshop, pitch session, and awards ceremony in Kuala Lumpur, Malaysia, in October 2013. Competition winners will receive grants ranging from $2,000 to $15,000, in addition to mentorship, networking and increased visibility.
The signature programme of BYLC is the four-month long leadership course, Building Bridges through Leadership Training (BBLT). This programme is designed for students aged between 17 and 22 and is offered twice a year in Chittagong and Dhaka. Besides the BBLT programme, BYLC also conducts month-long leadership programmes for secondary school students, Building Bridges through Leadership Training Junior (BBLT-J), and day-long workshops on leadership and entrepreneurship for university students and young professionals. BYLC has over 500 graduates from 16 different programmes, and collectively they have completed more than 21,000 hours of service in underprivileged communities. Recently, BYLC launched two new programmes, the Art and Practice of Leadership, a three-day course on leadership for third and final year university students and another three-day workshop on leadership for aspiring media professionals.
Over the past four years, BYLC's innovative approach to leadership development has been recognised by, among others, the US State Department, the World Bank Group, the British High Commission in Dhaka, the Canadian High Commission in Dhaka, BRAC, the private sector in Bangladesh, the Asia Society, the Washington Post, and the International Youth Foundation.