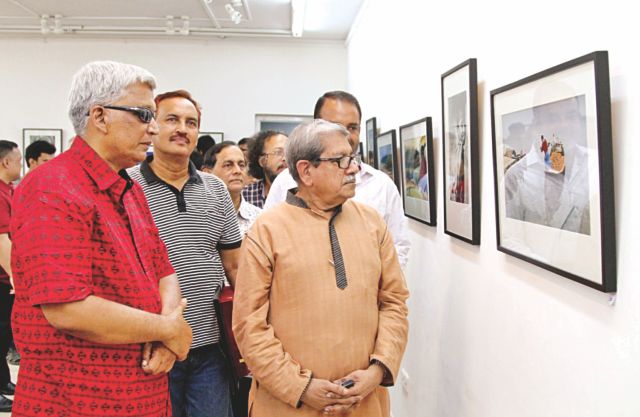 Professor Anisuzzaman (R) at the exhibition. Photo: ATL Aakash
"Bangladesh My Love", a solo photography exhibition, opened at Dhaka Art centre on March 29. The exhibition features images by noted photographer Moududul Alam who had travelled to the south-eastern and north-eastern parts of Bangladesh, and framed silhouettes of landscapes, and a few portraits.
Professor Emeritus Dr. Anisuzzaman graced the inaugural function of the exhibition as chief guest while Professor Dr. Jude William R. Genilo, head of Media Studies and Journalism of ULAB, was present as a special guest. Chief photographer of Associated Press (AP) in Bangladesh Pavel Rahman was the main discussant. Apart from the guests, visual artist and painter Syed Iqbal, artist and author Sabih-ul Alam and editor of Ananya Tasmima Hossain also spoke at the event. Professor Dr. Mohit Ul Alam, head of the Department of English of ULAB presided over the function.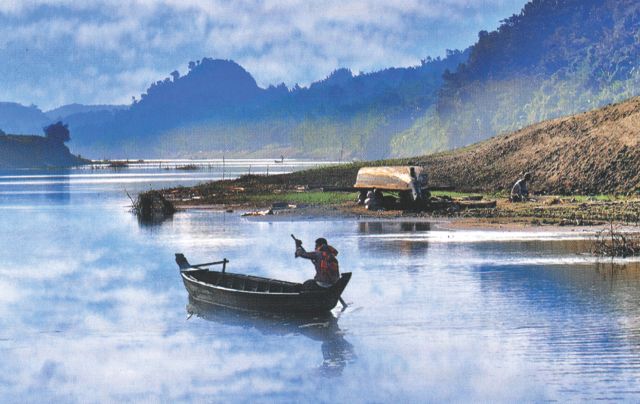 Bangladesh's beauty and idyllic lifestyle have been depicted beautifully in the artiste's work.
A rare game of light and shades is the focal point of Alam's images. The artiste's quest for exploring the untainted imagery of Bangladesh's landscapes, nature, its continually changing course of six seasons and of course idyllic lifestyles are constants in his work.
Alam wanders in happiness around the world of light in his infatuation for photographs so that his world beams with light. He watched how a tender green leaf speaks to the shafts of light at dawn. With camera in his hand he merges himself with light and looks for a thousand faces; the wilderness of nature, still water reflecting his own face, sweet song of a distant cuckoo, the whirring sound of farmer's ploughs and many more. For all these he keeps moving from lakes to river, from hills to sea and from roads to land. But every time just after kissing the soil and serenading the national anthem, he realises his identity on the lap of Bangladesh's nature.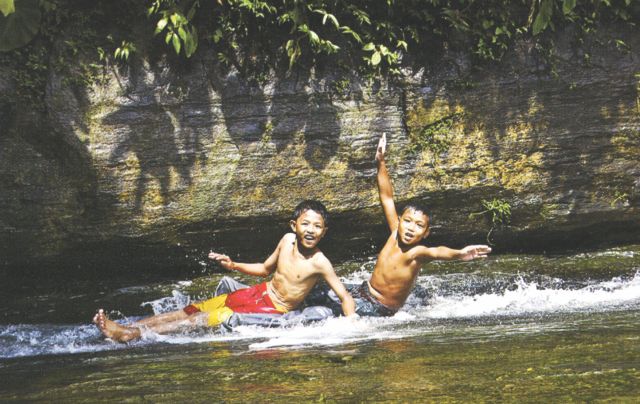 Bangladesh's beauty and idyllic lifestyle have been depicted beautifully in the artiste's work.
The 44 images at the exhibition uphold the eternal youth of the river Shankho, dusk at Kaptai lake, serene Kattoli sea beach, a foggy road leading to nijhum dwip, scenic beauty near roads stretching from Lama to Chakoria, Jaintapur of Sylhet, Ramu of Cox's Bazar, the evening beauty of Karnaphooli, Cox's Bazar and Inani sea beach, Sitakunda shipyard, full moon at St. Martin, twilight glow reflecting on the waters of the Bay of Bengal and many more. The exhibition that is open from 3pm -8pm everyday will end on April 5.
Alam hopes to exhibit "Bangladesh My Love" in seven divisional cities of Bangladesh. He also aspires to go around the rest of the country in search of exquisite images.