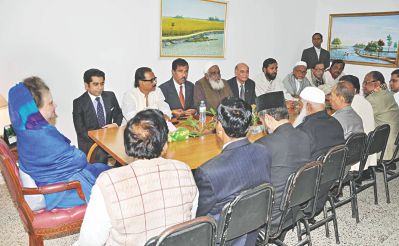 The BNP-led 18 party alliance last night gave the government until March to reinstate the caretaker government system. They warned of a tougher agitation if the demand is not met by this time.
The ultimatum came from a meeting of the alliance at BNP Chairperson Khaleda Zia's Gulshan office.
The alliance did not declare any schedule for the agitation, as the Secondary School Certificate examination is starting from next month. During the time, they would observe some soft programmes, said People's Party Chairman Shakayot Hossain.
However, BNP coordinator Tariqul Islam told reporters that they would declare the programme schedule in two days.
Liberal Democratic Party President Oli Ahmed, Bangladesh Jatiya Party President Andaleeve Rahman Partho, working council member of Jamaat, Mowlana Abdul Halim were present in the meeting, among others.