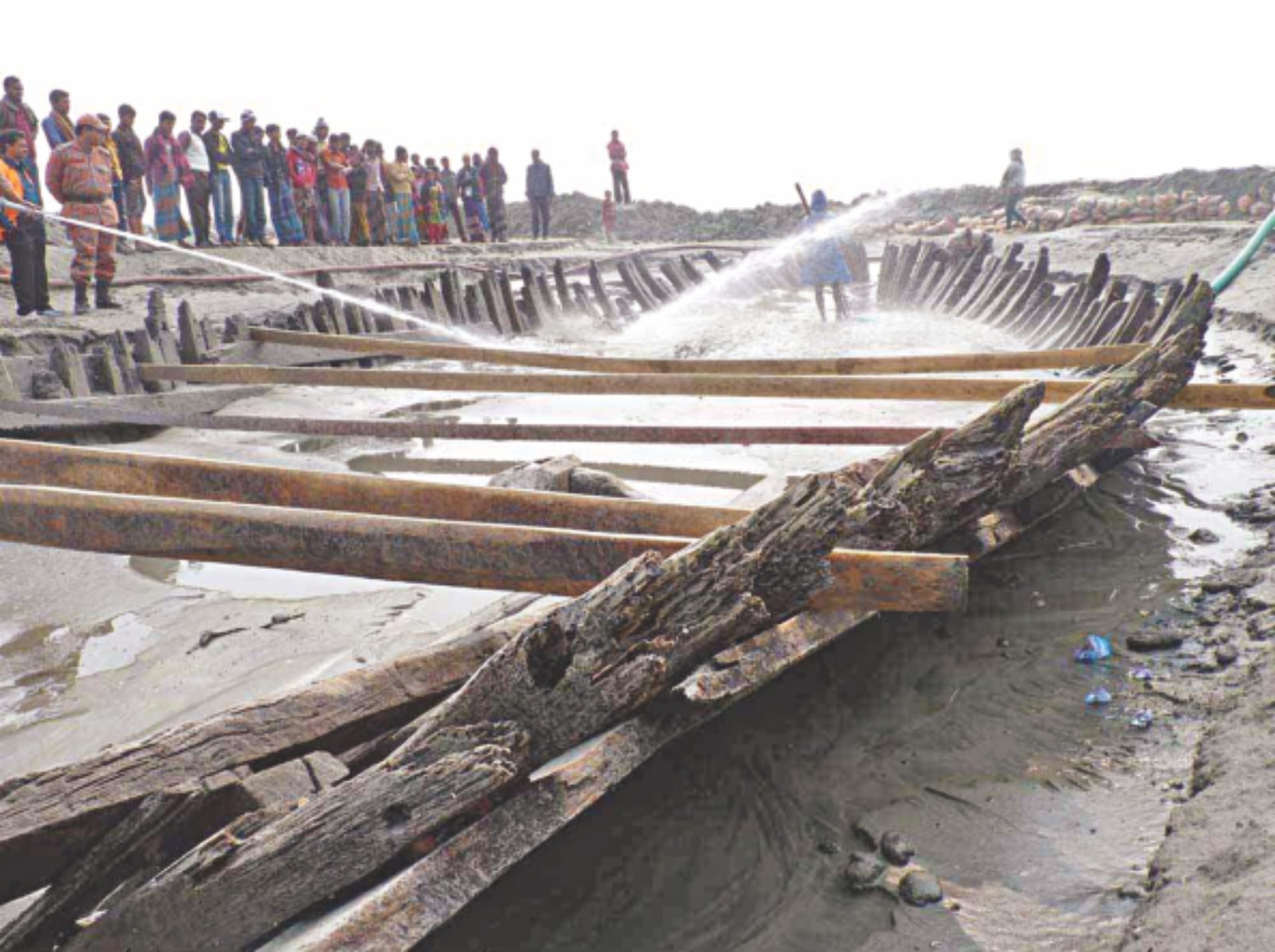 Archaeologists and other experts have reached the final stage for salvaging the 200-year-old wooden boat as all the sand from inside the boat have been removed with the help of Fire Service and Civil Defence Department.
Led by Yves Marre, a French-born Bangladeshi expert on traditional boats, the 'boat salvage team' on Sunday started the final phase of work to shift the 72-foot-long and 22.5-foot-wide boat that surfaced about two kilometres east of Zero Point in Kuakata beach on June 29 last year.
"We have been able to remove all the sand from inside the boat. After some repair work, the boat will be shifted to a safer place," Afroza Khan Mita, assistant director of the archaeology department, also member secretary of the 'boat salvage committee', said from the site yesterday noon.
The Patuakhali district administration helped the rescue operation with their resources while Fire Service and Civil Defence Department dispatched a 15-member team led by its Assistant Director Nur Hasan Ahmed to assist in the work.
On July 11 last year, a team from the archaeology department's Khulna office examined the boat and said the first Rakhine settlers in the area probably used it to flee from Arakan province of Myanmar more than 200 years ago.
Several other teams later inspected the boat wreckage and acknowledged its historic significance.