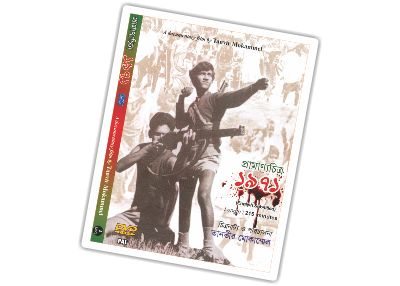 DVD of Tanvir Mokammel's documentary on the Liberation War, "1971", will be released tomorrow. The formal launch will be held at the Shawkat Osman Auditorium, Central Public Library in Dhaka.
Publisher and one of the trustees of Liberation War Museum, Mofidul Haq, will formally unveil the DVD, according to the production house Kino Eye Films sources.
The primary research and shooting for the documentary took nearly seven years. A total of 250 hours of stock footage was collected for it. The shooting was done in Bangladesh and India. In Bangladesh, the documentary was shot in Dhaka, Chittagong, Comilla, Sylhet, Rangpur, Khulna and Barisal. The team also went to Kolkata, Delhi and other places in India where Bangladeshi refugees stayed during the Liberation War.
For the film, Mokammal also collected footage from archives in Europe and USA. The filmmaker interviewed freedom fighters, politicians, sector commanders, Biranganas, refugees and witnesses of the Liberation War in general.
Anwar Hossain was behind the camera as director of photography, while Mahadev Shi did the editing. The background score was done by Syed Shabab Ali Arzu. Uttam Guha is the assistant director.
Apart from direction, Mokammel also did the research and screenplay.