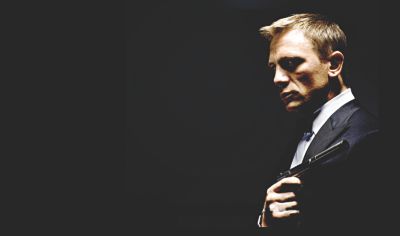 Great news for Dhaka film buffs: the latest James Bond film, "Skyfall", has had its Bangladesh release. While the film saw its UK release on October 1, it was released in the US on November 9. The film was released in Dhaka on November 29. Star Cineplex made it happen for the local fans of the British secret agent. According to Internet Movie Database, the film will see its Japan release today.
"Skyfall" is being released worldwide at a time when the film franchise celebrates its 50 years. Star Cineplex at Bashundhara City mall was decorated with portraits of iconic bond girls and previous 007 agents. Local models featured in a brief fashion show, while pop singer Mehreen rendered the "Skyfall" theme song, originally recorded by Adele, just before its screening.
Mahbubur Rahman, chairman of Star Cineplex, made a brief speech praising all the supporters for helping him to bring the film in Bangladesh.
"Skyfall" is the 23rd film in the series, produced by Eon Productions and distributed by MGM and Sony Pictures Entertainment. It features Daniel Craig as James Bond and Javier Bardem as Raoul Silva, the antagonist. The film has been directed by Sam Mendes and written by Neal Purvis, Robert Wade and John Logan.
The film follows Bond investigating an attack on MI6; the attack is part of a plot by former MI6 operative Raoul Silva (Bardem) to humiliate, discredit and ultimately kill M (Judi Dench) as revenge against her for betraying him. The film sees the return of two recurring characters after an absence of two films: Q, played by Ben Whishaw; and Eve Moneypenny, played by Naomie Harris.
"Skyfall" is the last film of the series for Judi Dench.
The Daily Star is one of the media partners of the event.