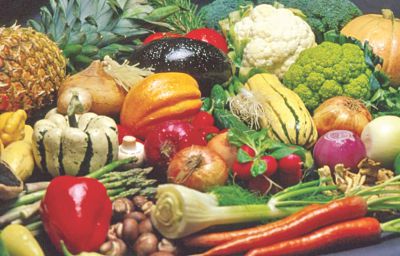 Many cancer-fighting fruits and vegetables are at their nutritional peak in the fall, and it is a good time to incorporate them into your diet, according to nutritional experts from Dana-Farber Cancer Institute.
For example, research suggests that eating an apple a day really may keep the doctor away, by helping to prevent throat, mouth, lung and possibly breast cancer. Apples contain a nutrient called quercetin, which protects the cell's DNA from damage that could lead to cancer. The key is to eat them raw and with the skin on where many of the nutrients are found.
Cranberries, another healthy fall favorite, are in season and at their nutritional peak now. There is evidence that the benzoic acid found in these berries may inhibit lung and colon cancer, and some forms of leukemia.
Brightly colored fresh vegetables that are available at this time of year are beets, carrots and parsnips should be taken daily. The brighter and richer the pigment, the higher the level of cancer-fighting nutrients.
Dark, leafy vegetables such as broccoli, cabbage, tomato are also important. People who eat plenty of these vegetables have lower rates of lung, prostate and stomach cancer.
Colour is key to finding cancer-fighting foods in any season. Eating a plant-based diet is the best way to help lower your risk of cancer all year long.