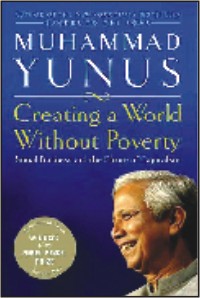 Hundreds of people braved the Washington cold on Friday to queue up at the launching and signing ceremony of the latest book by Nobel laureate Prof Muhammad Yunus.
Prof Yunus is currently on a tour of the US to publicise his book titled 'Creating a world without poverty: Social business and the future of capitalism'.
The book outlines his vision for a new business model that combines the power of free markets with the quest for a more humane world.
His latest book follows the best seller Banker to the Poor, an autobiography that chronicles the evolution and establishment of Grameen Bank, reports US-based news agency News World.
The book has struck instant success, selling out in most outlets in the US capital.
Prof Yunus is set to travel to Austin, Huston, Los Angeles, Santa Barbara, San Francisco, Seattle, Portland, Chicago, New York and Philadelphia during his month-long tour.
The 2006 Nobel Peace Prize winner will also address a number of gatherings during his US tour. The tickets for the dinners are nearly sold-out, said the organisers.
The book is published by Perseus Books Group and is priced at $26.