Literature

And then the lover, sighing like furnace, with a woeful ballad made to his mistress's brow

Abdus Selim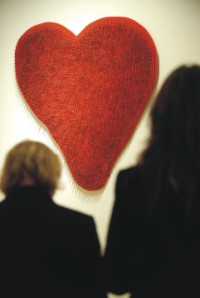 I reckon Shakespeare has adored youth in two different places in his literary worksin one of his poems in the anthology called The Passionate Pilgrim, and in his play As You Like It. The eulogistic phrases that he uses in the poem happen to be youth is pleasance, youth is summer morning, youth is as brave as summerto me summer is a Shakespearean patent simile as it appears repetitively in many of his literary works, especially in his sonnets youth is full of sport, youth is nimble, youth is hot and bold, and youth is wild. In As You Like It Shakespeare in the mouth of Jaques utters those insightful words that we often quote while trying to dig out the real meaning of our very existence on this earth: All the world's a stage,/And all the men and women merely players;/They have their exits and their entrances;/And one man in his time plays many parts,. By referring to seven stages of a man's life in this piece in question, and dwelling upon youth at length, that, according to him, constitutes the third phase of human life Shakespeare being a master arouser of thoughts goes deep into the philosophical aspects of life far other than those appropriate to idyllic joy and bucolic or rural simplicity as shepherds and shepherdesses were treated in a mood of ironic amusement during his time. The adjectival phrases that he uses to delineate youth are: youth is the lover who sighs like furnace and simultaneously composes love songs in praise of his mistress's brow; he is a soldier too and swears more than often necessary and breathes like the leopard or panther; he is so hypersensitive about his honour that he is prone to picking up quarrels suddenly and quickly to safeguard his trifling reputations even against fatal dangers.
Time and again Tagore too has talked about the necessity and justification of violating the mundane traditional rules by the youth force, for example, in Tasher Desh (Land of Cards) the Prince sings the song of youth like this: We're the ambassadors of emerging youth,/We're restive, we're weird./We topple the fences,/…We're the thunder. Interestingly enough Tagore in his play Chirokumar Shobha (The League of Confirmed Bachelors) has talked about a bunch of youths who swear to cruise against the age-long tradition of being easy prey for Cupid's arrow but ultimately all of them failing to keep their vows prove Shakespeare's maxim to be true that youths are basically lovers.
Nazrul, as we all know, has meditated youth all through his lifetwo such ready examples are his poem Chatradal (The Students) and the novel Rikterbedon (Saga of a Destitute), and in our Bangalee cultural identity he ingeniously symbolizes a paradox of rebelliousness and romanticism of youth as has been mentioned by Jaques in Shakespeare's As You Like It. Pratibha Basu, wife of Budhadev Basu, writes in her book Jibonayr Jolchobi, "Of the three youths who at that time were thetalk of the whole of Bengal, one was Subhas Chandra Bose, one was Nazrul Islam and the third was Dilipkumar Roy" (translated by Khademul Islam). Nazrul's style of living was remarkably youthful and his writings almost always upheld vivacious youth power either explicitly or implicitly.
Being a heavy drinker himself and leading a conspicuously promiscuous life by indulging in several affairs de-amour simultaneously (there is no evidence of his ever visiting a brothel like his friends and contemporaries though), Michael Madhusudan Datta, ironically enough has written a farce like Ekei Ki Bole Shabhatya?(Is This The Civilization?), criticizing young English educated unpleasant debauchees of his time who took pride in being members of the Young Bengal Society that propagated so-called Western progressiveness. In fact those youths were so powerful during the time that they even managed to scare the sponsors out of staging the play.
This kind of negative attitude towards young generation, which is diametrically opposite to what Shakespeare, Tagore and Nazrul have thought and wrote about them, is also found in Henrik Ibsen's realistic play The League of Youth. In the play Hilmar says, "…there we have the rising generation nowadays! Goodness knows there's plenty of talk about pluck and daring, but it all ends up in play; no one has any real craving for the discipline that lies in looking danger manfully in the face."
Thus youth or adolescence has always been an important agenda for literature. To me a young man's dilemma of the present day goes parallel with Shakespeare's Hamlet when we see him standing at the crossroads of confusion and indecision even five hundred years ago, and uttering "To be or not to be". But there is an obvious difference that goes with time and technology. Hamlet in his time was not acquainted with the very lexical itemor perhaps a jargon like digital. When in their political manifesto our leaders talk about creating or ushering in a digital world in our country, it genuinely attracts the youth, but does not help them to get out of the Hamletian catch-22 mental condition. Relevantly enough I would like to quote here an excerpt from one of the writings of my friend and colleague Dr. Elias. He writes, "It appears this mandate of change of Awami League has been able to tap the interest of the young generation. But the idea of a digital country or digital society is perhaps not clear either to the mandate writers or to the younger generation. Even without getting isolated in the controversy if it is possible for a country like ours to be digital in the near futurea country which is one of the poorest and most corrupt among the countries of the world and where infrastructure is at the basic levelwe can say that not only our youths, the young people all over the world are now obfuscated by the promise of the digital magic. To them change means more dependence on computers, more getting entangled in the internet and living a more magical life." Looking at this puzzle, just as Hamlet, I think it would be appropriate for a Bangladeshi young man of the twenty-first century to pronounce at this juncture, "Ay, there's the rub." Although many critics try to identify Hamlet, a young man of twenty-five, a renaissance man for his deep-browed wise discourses, I can say for sure our youths do not suffer from his kind of renaissance thoughts. But yet both Hamlet and our youth perhaps have the same kind of crises. When Hamlet says, "…there is nothing either good or bad, but thinking makes it so", our youths of the post-modern or pos-post-modern era have to say, "…a declaration of propositional good or bad, or perhaps truth is the starting point for understanding relationships, feelings, and experiences. We the youth see it in a whole different way. It's in our relationships, experiences, and emotions that we can encounter and discover truth." To me this, in reality, is the journey from renaissance to post-modernism, but not a big departure.
It matters little if we have approving or disapproving attitude towards the youth, there is no denying the fact that they have always played crucial roles in any world community at any time. The reason perhaps is youth means accepting lawlessness, being bohemian as well as romantic, and facing the challenges of the time. Though we all worry about them, we depend on them too, as we did during our language movement and the liberation war. I chorus with Shakespeare, Tagore, and Nazrul, and the like, "Youth, I do adore thee."
Abdus Selim is Assistant Professor, English Department, North South University.

Copyright (R) thedailystar.net 2009