Voicebox
"Forgive us and let us go."
Policemen
in Kanchpur during the opposition's Dhaka seize programme.
"British Council will cancel the exams if hartals were called and we would have to sit for the exams next year as all exams of A-level and O-level are held on the same day across the world."
ASIF IQBAL
an A-level student of Mastermind School to the Daily Star.
The 14-party opposition has slapped strikes that have coincided with the Advanced Level Examinations.

"If we target low, how would we climb up?"
M SAIFUR RAHMAN finance minister defending his budget.
"A budget can not make everyone happy. But I tried to make everybody happy -- as much as possible," he has said.
"The government will do nothing but pass time."
HAFIZUDDIN AHMAD commerce minister
about the recent unrest in the country's textile and apparel industries.
"There is an impossible spending target underwritten by an improbable financing scheme. Computability of monetary and fiscal policy is questionable."
DEBAPRIYA BHATTACHARYA
executive director of the Centre for Policy Dialogue.
"Though I'm not a huge fan of football, Bangladesh is my favourite team."
FAHMIDA NABI
singer
asked which team she is going to support in the FIFA World Cup 2006.
---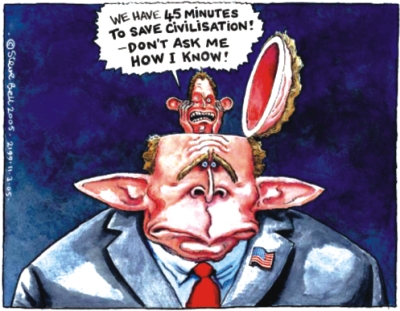 QUOTATIONS ARE TAKEN FROM DIFFERENT LOCAL AND INTERNATIONAL NEWSPAPERS.
Compiled by: AHMEDE HUSSAIN
Copyright (R) thedailystar.net 2006