Books
New Fiction
The Whistling Season
Evan Doig
Harcourt; June 2006
Doig, a native of Montana, has been celebrating the natural beauty of his state and depicting the pleasures and challenges of frontier life for many years now in books like 'This House of Sky' and 'English Creek'. Here he returns to Montana to deal with these signature themes once again, with very satisfying results. Set in the early 1900s, this novel is a nostalgic, bittersweet story about a widower, his three sons, and the year these boys spend in a one-room country schoolhouse. The novel begins with the father, Oliver; hiring a widowed housekeeper named Rose from Minneapolis (her advertisement reads "Can't Cook but Doesn't Bite"). She arrives with her unconventional brother, Morrie, in tow. Morrie is something of a scholar, and he soon finds himself pressed into service as a replacement teacher. During the course of the novel, these intriguing and unpredictable characters come together in surprising and uplifting ways. This is an affectionate, heartwarming tale that also celebrates a vanished way of life and laments its passing.
---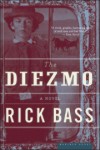 The Diezmo
Rick Bass
Houghton Mifflin Company; June 2006

In the early days of the Republic of Texas, two young men, wild for glory, impulsively volunteer for an expedition Sam Houston has ordered to patrol the Mexican border. But the dreams of triumph soon fade into prayers for survival when all that is on their minds is getting home and having a cool drink of water. After being captured in a raid on the Mexican village of Mier, escaping, and being recaptured, the men of the expedition are punished with the terrible diezmo, in which one man in ten must die. The survivors end up in the most dreaded prison in Mexico. There they become pawns in an international chess game being played to decide the fate of Texas, and, with their hopes of release all but extinguished, they make one last-ditch, desperate effort to escape. Based on the Mier Expedition, this is one of the most absurd and tragic military adventures in the history of Texasa country and a state, as Rick Bass writes, that was "born in blood."
---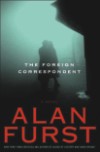 The Foreign Correspondent
Alan Furst
Random House Publishing Group; May 2006

Even before the outbreak of World War II, hundreds of Italian intellectuals and journalists fled to Paris to escape Mussolini's tyranny. As they formed resistance groups and founded clandestine newspapers, spies from nations friendly and hostile moved freely in their midst. Alan Furst's spy novel The Foreign Correspondent is set in this perilous period of transition. Title character Carlo Weisz doubles as a Reuter's stringer and the editor of an underground antifascist newspaper. But even his cover job offers no security: In these dangerous times, any journalist is fair game.
Compiled by SANYAT SATTAR
Copyright (R) thedailystar.net 2006