News Notes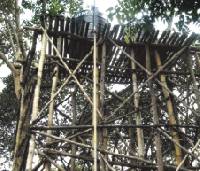 Crackdown on Gunrunners
May 27 was a day of gun-battle in Kamalganj, in the northeastern district of Moulvibazar when a fierce gunfight broke out between Indian rebels and a joint raiding party of Bangladesh Rifles (BDR) and Rapid Action Battalion (Rab) killing six suspected Indian insurgents. The main motive against the drive was against miscreants. "It's a crackdown on suspected gunrunners, who supply illegal arms and ammunition to local hoodlums," said Lt Col Gulzaruddin Ahmed, director of Rab intelligence. More than 320 border guards and Rab members led by Major Abu Darda Mohammad Maaz and Lt Col Gulzaruddin Ahmed were involved in the operation that resulted in an hour-long shootout. A Rab member was critically injured during the raid and was helicoptered to the Combined Military Hospital (CMH) in Dhaka and two miscreants were arrested with bullet injuries. The party also arrested nine suspected criminals caught with a huge quantity of firearms and ammunition during raids in Moulvibazar. The haul recovered from a hilltop hideout included six grenades, one sub-machine gun, two magazines, 105 bullets, three cellphone sets, one wireless set, two radio antennas and Tk 6,960.
A Hell of a
Teacher
Last Sunday Jatiyatabadi Chhatra Dal activists, along with four newly appointed teachers, bamboo sticks in hand, beat up agitating students at the Institute of Fine Arts (IFA). The general students, mostly female, gheraoed the Vice Chancellor (VC) and Proctor at the IFA demanding Proctor AKA Firoz Ahmed's resignation.
The teachers who joined hands with the JCD hoodlums were: Ishrafil Pramanik Ratan, Azharul Islam Sheikh Chanchal, Debasish Pal and Abu Abedin Mohammad Kawsar Hasan Togor. Among them, Ratan kicked the female students while his three other colleagues slapped and punched them. All the four abusive teachers belong to the IFA.
In a seemingly desperate bid to "rescue" the VC and proctor, marauding teachers along with the JCD hoodlums stormed into the IFA with bamboo sticks and throw a female student off the first floor. The thugs also kicked another female student in the stomach till she bled and took her away. She has been missing since then. The thugs then locked the gates of the institute and hounded the general students one by one.
Among the injured, Abu Raihan, a Socialist Student Front leader, according to newspaper reports, is fighting for life. The JCD, meanwhile, has accepted responsibility for the attack. Claiming the protesting students attacked its leaders, one JCD leader said, "If the students did not assault our leaders, we would not attack them."
The incident has occurred at a time when Dhaka University's reputation as an educational institution has been waning. Once known as the Oxford of the East, DU has lost its charm offensive long ago. The news of teachers helping young vandals brutalise innocent students is perhaps the last nail in DU's ever-dwindling repute.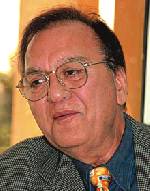 Died: Bollywood actor Sunil Dutt
Veteran Bollywood actor-turned politician Sunil Dutt, died last week of a heart attack at age 75.
Dutt was born in 1929 in Jhelum district, now part of Pakistan, and arrived in India after partition in 1947. He began his acting career in the 1950s but was catapulted to fame with his role in Mother India (1956), which won an Oscar nomination in the Best Foreign Film category. Dutt later went on to marry the female lead from Mother India -- legendary actress Nargis. Their romance was straight out of a Bollywood plot -- he saved her life when the set of Mother India caught fire.
Dutt's other major films included Sujata (1959), Waqt (1965), Padosan (1968) and Reshma Aur Shera (1971). His last film was the 2004 release, Munnabhai MBBS, in which he starred alongside his son, Sanjay Dutt.
Sunil Dutt joined the Congress party in 1984. His political career was halted for some years in the early 1990s when he worked to free his son from jail after he was arrested following Hindu-Muslim clashes in Mumbai. Sunil Dutt soon tendered his resignation as a Member of Parliament in protest against the mishandling of communal riots of Mumbai riots in 1993. Whenever some unfortunate eventuality of communal confrontation arose, he was in the forefront to carry out peace missions to bring the frenzied people back to their senses. He was a champion of secularism, peace and human brotherhood. As Dutt himself said, "Disease and suffering have no religion and no nationality. My work encompasses mankind."
Compiled from various sources
Following Daddy's Footsteps
There are no illusions about the motivation of political cadres. The main aim they diligently strive for is to gain more money and more power. What's more, cadres of the ruling party make no fares about their ill motives. Take the incident in Rajshahi last Friday when BNP cadres tried to extort tolls from local traders resulting in violent clashes that left 100 people injured.
It all started on Thursday night (May 26), when Dollar, the son of a BNP cadre Ashraf demanded 10,000 taka as toll from Qaiyum, a confectionery owner claiming that he had sold rotten ice-cream. When Qaiyum protested, Dollar's thugs promptly vandalised the shop and injured Qaiyum and five other people there. The attackers told Qaiyum that unless he paid up, they would make sure his business would close down. This infuriated other traders in the area who called a strike the next day.
When some of the traders tried to file a case against the extortionists, local police refused to take the case. BNP cadres forced some of the traders to open their shops. The cadres attacked a procession of several hundred traders and local people using firearms, among other weapons. Finally, at around 4:00 pm. RAB (Rapid Action Battalion) forces reached the troubled spot and brought things under control. Four people were arrested including MP Ashraf's brother Murad. Whether the extortionists-cum-vandals-cum-attackers will be punished for their crimes, is of course, another story.
Copyright (R) thedailystar.net 2005