Books

Love Stories

Sam's Letters to Jennifer
James Patterson
Warner Books, Incorporated; April 2005
Jennifer, a newspaper columnist who's grieving the death of her husband, has more reason to mourn when her beloved grandmother, Sam, falls into a coma. Jennifer rushes to Sam's home in Lake Geneva, Wis., where she finds a packet of letters addressed to her. The letters detail her grandmother's life story, including an affair she had with a mysterious man. Jennifer takes comfort in the letters, and at the same time, embarks on her own romance with Brendan, an old friend. Heche's thin, mousy voice is perfect for the perpetually worried Jennifer, but she rarely varies her intonation, not even for Brendan's dialogue.

---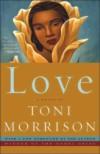 Love
Toni Morrison
Vintage Books; January 2005
Like all of Morrison's best fiction, this is a village novel. Race and racism, ancillary concerns in Love for the most part, throw the small groups she writes about back upon one another, steeping their passions. Even when the setting is contemporary, Morrison's books feel old-fashioned, set in a world where the perpetual distraction of the media hasn't diluted people's fascination with their neighbors, where the misadventures of J.Lo and P. Diddy don't siphon off attention from the scandal next door. Morrison is, as always, interested in the face-off between the respectable and the not, between the clean, orderly, responsible citizens of Silk, the town where the Cosey women live, and the unchaste, shoeless ne'er-do-wells of neighborhoods like the Settlement and Up Beach, where one of the Cosey women started out.

---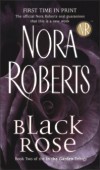 Black Rose
Nora Roberts
Penguin Group (USA); May 2005
Roz is a woman of independent means who thinks love is all in the past-but she's about to be taken by surprise. Number-one bestselling author Nora Roberts presents the second novel of her In the Garden trilogy, as three women discover the secrets from the past contained within their historic home.
(Source: ETC, Gulshan 1, )
Compiled by: Sanyat Sattar
Copyright (R) thedailystar.net 2005