The War of Pride
Sanyat Sattar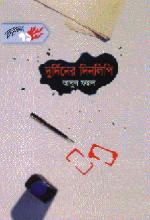 Durdiner Dinlipi
(Diary of the Difficult Days)
Abul Fazal
Somoy Prokashan; February 2001
This is a touching compilation of incidents that occurred during our nine long months of struggle. It describes the pathetic situation that more or less every family went through at that time. The struggle was not only a physical one, but also mental and psychological as well. Many of our beloved ones joined the war and never came back. Few accepted a retarded life forever. The description is sure to touch the heart of the readers. Indeed a masterpiece.

---
Yahiya Khan O Muktijudhdha
(Yahiya Khan & the Liberation War)
Muntasir Mamun
Somoy Prokashan; February 2001
Muntasir Mamun is renowned for his bold write ups. This volume can be termed as yet another venture in this regard. It unfolds many critical circumstances that occurred during our liberation War. The role of Yahiya Khan, the ex-president of Pakistan, during the war period has been criticised here along with other characters who played an evil dual-role and caused immense casualty.

---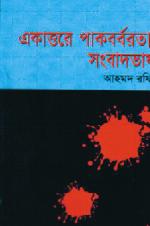 Ekattore Pakborborotar Shangbad Bhashya
(Live report on the cruelty of Pakistani Army during '71)
Ahmed Rafiq
Somoy Prokashan; February 2001
This volume is a live survey on the terrible massacre that the Pakistani army led in this country in 1971. It tells how crop fields were burnt, houses were destroyed, innocent people were killed, women were raped. This volume shows the heartrending picture of one of the most horrifying holocausts in human history.