BNP heavyweight candidate for Noakhali-5 parliamentary constituency, Moudud Ahmed today said that he would not carry out electioneering until security of his life is ensured by army and police.
Moudud also a standing committee member of BNP said this after his private car was vandalised allegedly by the ruling party activists in Kompaniganj area of the constituency during his electioneering this afternoon.
"I could have been killed today. It was an attempt to kill me," Moudud told The Daily Star after the attack.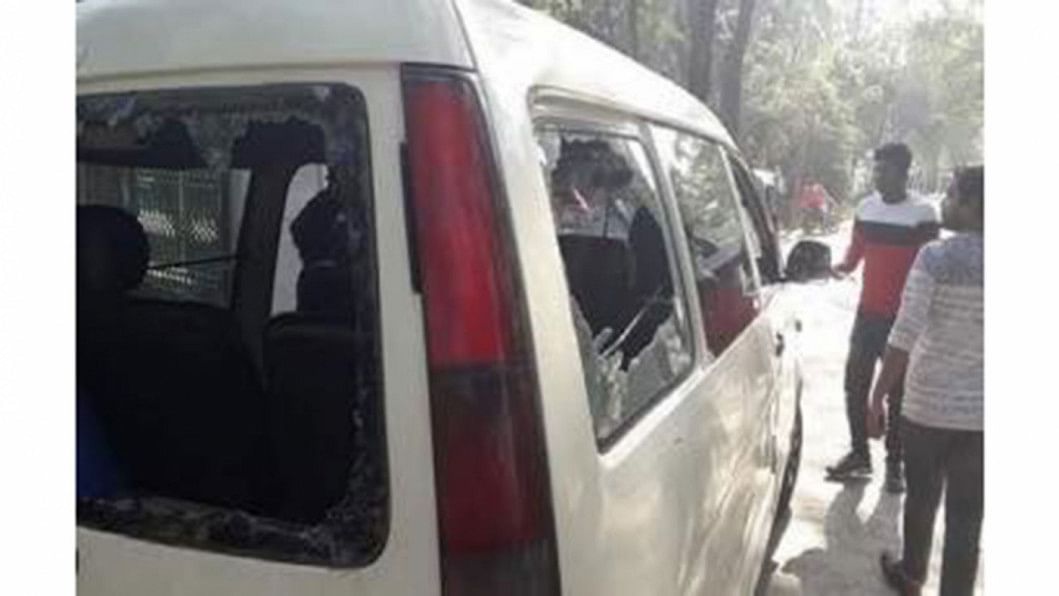 He said a group of Awami League activists vandalised his car when he was carrying out campaign seeking vote for "Sheaf of Paddy" in Notun Bazar area of the upazila. The ruling party men vandalised four other cars at that time, Moudud said.
Later, Moudud informed army personnel and police men about the matter and urged them to insure his life security unless he would not continue the campaign.