Cinema
Man of the Moment

Derek Bose
Aamir Khan
He is Bollywood's man of the moment - the most bankable star today. Many call him Mr Perfectionist. A leading movie magazine recently named him the most "powerful" film personality of the year. Following Ghajini's record breaking run, the 44-year-old is also being hailed as the new Bollywood Badshah, the real King Khan and undisputed Numero Uno of the Hindi film industry.
But first, what is Aamir Khan not?
One, he is not given to sucking up to anybody. He can be horribly arrogant, aloof, headstrong, temperamental, irreverent, intolerant to criticism, finicky to a fault... He manipulates the media at will. He is vocal about his displeasure towards anybody and everybody. In short, he is not a nice guy to know.
Two, he is not one to seek endorsement of his talent. But there was a time when he craved for the acclaim and glory that comes with audience approval. So he collected awards by the armful for films like 'Qayamat Se Qayamat Tak' and 'Raja Hindustani'. Nowadays he questions the credibility of such 'honour' and avoids attending awards' functions.
Three, he is not a prolific actor. In 20 years he has appeared in just about 35 films, whereas his contemporaries, Shah Rukh Khan and Salman Khan have notched 68 and 73 films respectively during the same period. This is because since 1995, Aamir has been containing himself to doing one film at a time.
Four, he is not a star to restrict himself to the space in front of the camera. He tends to interfere in every department of filmmaking, from scripting and direction to publicity design and promotions. Before turning director with 'Taare Zameen Par', he was said to be directing his films by proxy.
Finally, he is not one to piggyback on an established name or banner to produce a hit. Unlike his contemporaries, he does not belong to a 'camp' that requires the support of a biggie like Yash Chopra, Karan Johar or Subhash Ghai. His has largely been a solo show all through, with greenhorns like Farhan Akhtar (Dil Chahta Hai) and AR Murugadoss (Ghajini) getting their Bollywood break with him.
What's more, he is instrumental at turning around the careers of several filmmakers who could otherwise have been lost to Indian cinema. Ashutosh Gowariker is one. After duds like 'Pehla Nasha' and 'Baazi', he was on a loose end when Aamir came along and bankrolled 'Lagaan' and acted in it. 'Rakeysh Mehra' is another. He too would have been a lost cause after Aks, had Aamir not trusted him with 'Rang De Basanti' in 2006. Likewise, Kunal Kohli owes his career today to Aamir for rescuing him from that disastrous 'Mujhse Dosti Karoge' with 'Fanaa'.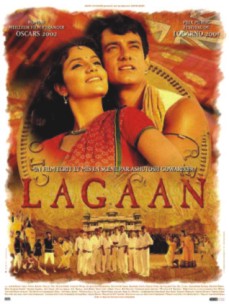 To many, these may appear to be acts of benevolence in the absence of any other producer or top-ranking star stepping in to bail out the directors in distress - that too, on films with unconventional themes. Aamir obviously saw the potential in them. But they were also smart moves, planned with a purpose, the benefits of which Aamir is reaping now. For, among all the movers and shakers of Bollywood, he enjoys the kind of goodwill nobody else does, be it with producers or exhibitors or assorted technicians, assistants and spot boys.
In order to reach this position, Aamir had to prepare the ground by gradually moving out of acting and taking to filmmaking seriously. Only that would set him apart from the two other Khans - Shah Rukh and Salman - with whom he is invariably bracketed. This he has achieved.
From making his mark as producer of 'Lagaan' in 2001, he turned director with 'Taare Zameen Par' in 2007. In his last production, 'Jaane Tu... Ya Jaane Na' (also nephew Imran Khan's launch vehicle), he did not have to even appear on screen. And yet the film worked.
Now, why should Aamir resent being bracketed with Shahrukh and Salman?
Well, no artiste likes being spoken of in the same breath as with his contemporaries. More than reasons of ego and insecurity, it invites comparisons, usually specious. But this is what all three - Shah Rukh, Salman and Aamir - have had to endure throughout their career. By a strange quirk of fate, they not only share the same surname, they were born in the same year (1965) and what's more, they made their Bollywood debut around the same time. Shah Rukh did 'Raju Ban Gaya Gentleman' in 1991 and a year later, 'Darr' and 'Baazigar' came his way. Salman started out with 'Biwi Ho To Aisi' in 1988, but could establish himself with Maine 'Pyar Kiya' in 1989. Similarly, Aamir had done films like 'Raakh' and 'Holi', but his big splash came only in 1988 with 'Qayamat Se Qayamat Tak'.
Thus, by the early 1990s, the three were firmly entrenched as Bollywood's presiding Trinity. In keeping with the prevailing trend of syrupy romances and musical potboilers, they were invariably cast as lover boys with nothing much to choose between their roles and performance. Aamir though had an edge over the others because of his boyish looks (something he has retained to date), which went rather well with his 5'6" frame. But in time, as age caught up, this height (or the absence of it) became a handicap for romantic roles - more so, when taller heroines started moving in. Unlike Shah Rukh and Salman, he had to be extra careful about whom he was paired with.
The good thing about Aamir is that from fairly early on, he had come to terms with his limitations as a romantic hero and by the late '90s, after superhits like 'Rangeela', 'Raja Hindustani' and 'Ghulam', switched to appearing in predominantly non-heroine films. The bad thing about him is his over-estimation of himself as an actor (partly bolstered by a fawning media) which has made him a highly self-conscious, stilted and visibly over-cautious performer. The worse part is that after turning producer with 'Lagaan', he has come to know too much about the technicalities of filmmaking. As a result, the natural spontaneity of emoting and the fluency in movement which were the most endearing qualities of his acting style in the romantic melodramas of the past is sadly missing in recent starrers like 'Rang De Basanti', 'Fanaa', 'Taare Zameen Par' and 'Ghajini'.
Today, while facing the camera, Aamir is noticeably self-conscious about the framing of his shot, the lens used, how he takes the light into his eyes, whether the mike is at a proper distance... These are factors professional actors usually ignore or learn to take in their stride without getting overwhelmed. Not so, for Aamir. He needs to be the man in charge. The trouble with this attitude is the risk of occupying centre-frame in every shot, thereby robbing a good performance of all subtlety or understatement. The romance of naturally slipping into the skin of different characters and living other people's lives on screen is replaced by a deliberated approach to make-believe, not always convincing. In effect, what is often described as a piece of "intense acting" is actually no more than a demonstration of contorted facial expressions in tight close-ups, replete with furrowed forehead, glistening eyes and high drama. The same shot taken in wide-angle would instantly expose his failings as an actor.
Aamir the filmmaker is however, a much more accomplished artiste. In 'Taare Zameen Par', he comes across as a director who is absolutely sure of himself, methodical and driven by conviction. These are qualities hard to find in the present generation of Bollywood directors. Maybe it has something to do with his family background - he being the son of Tahir Husain, nephew of Nasir Husain and cousin of Mansoor Khan, all filmmakers of repute. But more than creative genes at work, it is obvious that Aamir knows his cinema well and keeps himself constantly abreast with filmmaking trends across the world. Most significantly, he has developed a narrative style that bears his signature, even as he may not always be formally credited as the director.
If only the same could be said about the actor in him.
Derek Bose works with The Statesman
Copyright (R) thedailystar.net 2009