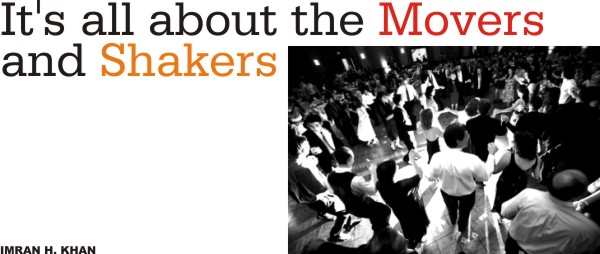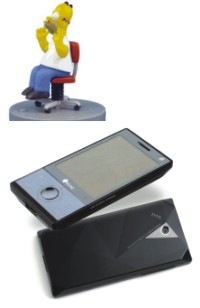 Britain has won the race to come up with the first-ever eco-nightclub where clubbers know that they are doing their part to conserve energy. As they gyrate to the music, the springy dance floor beneath them will generate 60% of the energy that powers the club. The springs in the floor are connected to power generating blocks made of piezoelectric crystals. These crystals produce electricity when subjected to pressure created by the twirling bodies above. The millionaire founder, Andrew Charalambous, however, didn't stop at the self-sufficient floor. The club will also sell organic spirits served in polycarbon cups, while the bathrooms will feature a recycled water system for flushing toilets. Entry to the club is about USD 20, but eco-friendly clubbers who can prove they arrived on foot, bicycle or public transportation, will get a free pass… bending the rules to preserve mother nature if you will. The club is set to open next month, as part of Charalambous' Club4Climate campaign.
For the non-clubbers who seek excitement but are loathe to leave the comfort of their home, the Homer Simpson Spinning USB hub may be the answer. Plug it into one of the USB ports on your computer, and watch Homer spin and shout "WooHoo!" excitedly whenever you plug any USB driver in. Or why wait? Just press the button and make him do it at will and make your day. Being a big Simpson's fan, this is on my top list to get for this month.
On the topic of excitement, the wait is finally over for a lot of HTC lovers with the arrival of the HTC Touch Diamond arriving in Dhaka. This highly sought after gadget seems to have it all - Windows Mobile 6.1, the wonderful HTC TouchFLO 3D user interface, VGA touchscreen display, built-in accelerometer, 4 gigs worth of storage, GPS, a 3 megapixel camera, plus all sorts of connectivity mumbo-jumbo. Believe me it was worth the wait.
HTC Touch Diamond's dimensions of 102 x 51 x 11.5mm puts it among the most compact Pocket PCs in the market. No Windows Mobile Professional- powered device matches its sleekness and few its weight of 110g. It's surely one of the most pocket-friendly Windows Mobile devices even with its VGA screen. Its compactness, capability and the sleek look puts the HTC Touch Diamond among the most feature-loaded handsets to date and represents the most evolved Windows Mobile product when it comes to touch input. But alas, I'm at a budget constraint and must sadly watch my colleagues pocket this diamond in the rough, packed to the brim with functions and features.
Since we have our hearts pounding by now, let's take it to the next level. Meet the next-generation gymnasiums: the Nintendo Wii. This gaming console has finally succeeded in getting kids off the couch where many seemed to have taken root in the last decade or two. The Wii game console is Nintendo's answer to Microsoft's Xbox 360 and Sony's new PlayStation 3. It's most distinguishing features is a motion-sensitive technology that requires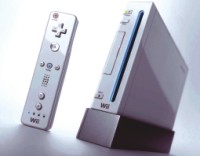 players to act out their character's movements, wielding the game's controller like a sword or swinging it like a tennis racket or even a golf club. You need not just flip an analogue stick to swing, rather, you will have to swing your whole body to get the game going. Pretty cool though one will soon see that hours waving the game's controller around can add up to fairly intense exertion. Some reported aching backs and sore muscles associated with more familiar forms of exercise. And a new discomfort that's been dubbed the "Wii elbow." But everyone is admitting to one thing: playing the Wii is quite a good work-out.
One of the interesting hazards associated with Wii is collision. All those flailing arms in restricted areas are liable to smack into lamps, furniture and even competing players. IGN.com, a popular site that reviews videogames, said one player testing the Wii lost her grip and sent the controller flying into a wall. Another person mistakenly whacked his fiancée, while playing tennis and also accidentally hit his dog while bowling. If you ponder on it, all these hazards do happen during the real life games. Nintendo has preempted the problem by flashing a warning on the screen for some of the games: "Make sure there are no people or objects around you that you might bump into while playing." Others have pop-up reminders every 15 minutes advising gamers to take a break. I personally would recommend a five minute warm up session before starting the games to prevent any body aches later on.
In the past, pain from videogames has more typically been associated with the small repetitive movements of thumbing a controller's buttons. Today, these games are not only taking people out doors in terms of visuals and audio, but are also adding the new dimension of actually feeling the game, both in body and in soul.
Copyright (R) thedailystar.net 2008