"Had people been punished, we [Pakistan] would not be going through this again."
IMRAN KHAN
Pakistani politician and former cricketer
about the punishments of the Pakistanis who committed crimes during the Liberation War of Bangladesh.
"The prime minister ... is answerable to parliament. I will not answer to a person. I am answerable to parliament."
YUSUF RAZA GILANI
Pakistan's prime minister
about the demand by the country's powerful army chief that he clarify or retract his criticism of the army and the spy agency.
"They said they do not accept EVM. But they have accepted EVM and their party's nominated member has won the election after leaving the party. Now they accept EVM. Therefore, they do not accept many things, then again they accept everything."
DIPU MONI
foreign minister
about BNP's stance on the caretaker and election commission issue.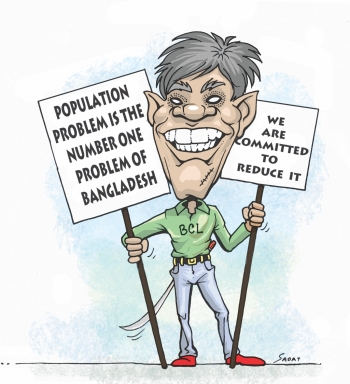 "Oh no, is dad coming? Is he bringing all those cars? Really it's like the other day I think they almost hit my teacher."
MALIA OBAMA
daughter of US president Barack Obama
about her father visiting her school for a parents-teacher meeting.
"A section of students are engaged in unlawful activities through using the name of the Chhatra League with help from the university administration and law enforcement agencies."
BADIUZZAMAN SOHAG
Bangladesh Chhatra League central committee president
about the violent clashes on the Jahangirnagar University campus in the last three years among rival factions of Bangladesh Chhatra League.