Remembrance
Life With My Father
Yasmin Hemayet Ahmed
My first memory of him is sunlight streaming in through the half-drawn curtains, the radio playing a cricket match, the fan whirring over us and I am hanging by my father's neck while he tries to glimpse at the day's newspaper, sitting on the bed of what must have been my parent's bedroom. Enter my mother, bearing news that there is a guest, and the dream snaps. I don't want to let him go, but he ruffles my untamed curls and walks away, leaving me to my own devices.
This was Calcutta, sometime in the late fifties or early sixties, where I was born and where my Dad, known to the world as Hemayetuddin Ahmed was working as the Press Attache in the then Pakistan Deputy-High Commission. I must have been a couple of years old then, but pieces of memory coming flooding back as I sit down to think of those days. My father trying to teach hula-hoop to his chubby little toddler, pacing the house with my head resting on his shoulder and humming a self invented lullaby…. 'khukumoni ghumao re, raat onek holo re'….., as he tried to put me to sleep. I remember my first nightmare. There was repair work going on in the street below, and a big concrete mixer was brought in. I remember dreaming of having fallen into that mixer which in my dream contained hot molten liquid. I remember how next day my father took me downstairs and let me peek into the deep abyss of that mixer to find out it only contained quite harmless heap of stuff.
And then we were in Chittagong. It was time for me to join school. And how I hated school. We were living in a lovely red-tiled bungalow on top of a Pahartali hillock. There was abounding green grounds, tapering off gently to the edge of the meandering streets below. The murmur of the three huge banyan trees, the squirrels busily going up and down the ground nut tree, the yellow jocundia flowers drooping under the heat of the summer noon, the cactus giving out it's once a year pink flowers, and among all of these a little girl left to explore the world of nature, in her own time and at her own pace. That world was coming to an end now, for she had to go to school.
School was just ten minutes away in a rambling bus which parked itself at our gate exactly at 7.30 in the morning. It was a lovely one storeyed structure built on the top of a hillock with some of the rooms along the slope of another adjoining hill, and the church on top of it. It was St. Xavier's School, to me the epitome of harsh reality of life, as it took away from me the freedom of being on my own, at my own terms with life. Instead I was now expected to read from crisp white pages of Radiant Reading containing pictures of boys and girls from some other world, or to count on my fingers and learn to do additions, multiplications and so on. I still remember how my heart would lurch with joy when I would see my father in his white half sleeved shirt, coming to fetch me home or dropping me a chocolate when he came to pay the fees. Then school would be over, and I would be back home.
Then there were those years in Karachi, where I started my teens. By now I had a sister who was six years younger to me and a brother, ten years younger. I had by now got used to the idea of being in school. But it was after school that life was so exciting. Whether going to fetch our daily bread from Pereira's or off to Sandspit for a day by the sea or to the Zoo for a tryst with the wild- there was always some excitement or the other. For my father had that special gift of making everything seem special and exciting.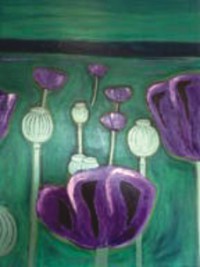 We were back in Dhaka after liberation and the years just flew by. I grew up, went into Medical College, graduated, married and joined work. My sister finished college and got married. My father worked in a few important positions and as the sunset of life gradually set in– he retired from the public service and started working in a renowned newspaper of the day.
And soon after, our family faced the first cruel blow from nature- we lost our only brother, a happy, healthy 23-year-old to a sudden illness. Life was never quite the same again. Our lives which so far had only seen occasional passing clouds of disagreements and disharmony became encaged in grief and loss. It took many years to reconcile with that deep sense of loss and to recover enough to be able to laugh and enjoy remorselessly.
My mother coped with the loss of her closest child in her own quiet, resolute way. My dad emerged from this as taller and wiser. He grieved and bore the pain of his loss close to his heart, working hard to give all of us but especially my mom, reasons to live and laugh. 'Shubho (my brother whom we had just lost) had to go and we couldn't do anything about it. But those of us who are left behind, we must make sure that we are always there for each other and we make the best of our remaining years' he said one evening, when all of us were around him and my mother. That was a very significant day for all of us, for then on, we have all lived every bit of our lives for each other and our days amid sorrows and joys, have always had the sense of fulfilment which comes from knowing that we were all a part of the whole which was much bigger than any of us individually.
My father was a self made man. He came from a well respected, landed gentry from a small, thriving village in what is now included in the Gazipur district. He lost his father early in life and found his own way through school, college and university. At the university, those were the heady days which ultimately led to the Language movement, He became entrenched in leftist politics and rubbed shoulders with many famous politicians of those days. So much was his involvement with the causes of the day that he was expelled from the University for his role in a movement in support of the fourth class employees. He thus lost the opportunity to complete his honours exams, and had to be happy with a simple graduation.
But that did not deter him in life. While still as student he worked at Daily Azad as a sub editor and then joined the USIS. With his handsome, debonair appearance, ready wit and strong command over English language he soon became the star of the office. Somewhere along these years, he met my mother, a doe-eyed Bengalee beauty with Tagore in her heart and the ideals and values of a politically aware middle class family in her mind. They soon got married and shared a life which brought so much happiness and support to others around them.
Amid all the pre-occupations and humdrum of life, my father continued to be an incessant reader and never gave up his unquenchable thirst for knowledge. He had a wide and varied interest in reading. From Shamsur Rahman to Tagore; from Amitabh Ghosh to Leon Uris; from history to philosophy and science; there was not a branch of knowledge he did not venture into. While many of us would read for simply for the pleasure of knowing, he would apply and contextualise all that he had read into events of the day. All the elements of his reading and pondering would find its way into the evening 'adda' in our back verandah, where we would all gather around him to sometimes listen in earnest to his views, and sometimes to engage in a lively debate.
Today, it's more than two months that I lost my Dad. Two months without that larger than life presence around me. I miss him so very much…..his cheerful presence, his wise counsel, his positivity, but most of all, the place that he provided where I could be even at 50+ years, a little girl looking up to her big daddy.
Dr Yasmin Hemayet Ahmed lives in London and is the Senior Regional Director (Asia, Middle East and Eastern Europe) for Marie Stopes International.