Cover Story


Exposing Perimeters
We live in an era of boundaries. Whether cultural, religious, racial or even moral, there are boundaries that separate us all; essentially it boils down to the haves and the have nots. Our world has become increasingly polarised, yet seemingly globalisation is the way of the future, very soon it will all come to a boil, and either the boundaries will disappear or this pot puri of emotions we call the world will self combust.
This year for its fourth bi-annual Chobi Mela, Drik has gone all out in an effort to organise the single biggest media event in Asia. This year the theme "Boundaries".
Nader Rahman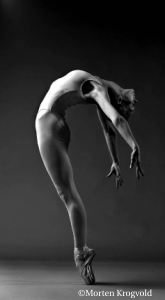 Mega media events have become almost standard practice for Drik these days, yet it has come a long way from its inception 17 years ago. The agency set out to give voice to a group of media professionals that other agencies did not cater for, artists living and working in the "majority world". The majority world is their term for what we commonly know as the third world and it is another theme that keeps recurring throughout the creative endeavours of the organisation. They set out to show the majority world for what it really is, not just the fractured images of broken lives from the stereotypical western point of view. As an organisation it is dedicated to providing the best for its members and that is what eventually led to the setting up of Pathshala, the South Asian institute of photography. The formal educational arm of Drik spread its wings in 1998 with the setting up of Pathshala where top professionals from Magnum, National Geographic, Time, Contact Press Images and other leading media organisations make up the visiting faculty. From a one-year foundation programme in photography they now offer a three-year B.A degree. Many of its students have won prestigious international awards and it only goes to prove how well established the school has become as part of the international photographic society.
This year Drik has turned it on again, with its biggest event yet, Chobi Mela IV. The Chobi Mela is exactly what the name suggests. It is a festival of photography, not just exhibitions, but lectures, workshops and a general meeting of the minds. The programme chief patron is the Prince Claus Fund for Culture and Development from The Netherlands. Its partners include the Alliance Francaise de Dacca, the British Council, National Geographic Society and The Daily Star is one of the many media partners.
Pathshala students having their photographs judged

Photo: Zahidul I. Khan
Chobi Mela IV will go through 44 exhibitions in three weeks across 8 different venues, showing more than 1000 pictures. Aside from that there will be two moving exhibitions on 18 different rickshaw vans that will move from Mirpur to Mohammadpur, Bahadurshah Park, Sadarghat to Dhaka University. There will also be at least 7 work shops and a week of presentations, lectures, debates and films. As a festival of pictures there is not much
else that one can ask for.
But the fun does not stop there. As one would imagine for an event of such magnitude there would have to be some international photographers for it to really challenge the theme of boundaries. And this year they have no less that 20 participating countries: Argentina, Australia, Bangladesh, Croatia, Czech Republic, France, Germany, India, Indonesia, Italy, Netherlands, Norway, Pakistan, Romania, Singapore, South Africa, Sri Lanka, Thailand, UK and the USA will all be represented as they show from at least 20 different view points exactly what boundaries mean to them. The international flavour with galleries dotted around the city (The British Council, The National Museum, Bangladesh Shilpakala Academy, Bengal Gallery, Alliance Francaise, Goethe Institut, Russian Cultural Center and Drik) only adds to the feeling of sophisticated yet eclectic mela.
Neo Ntsoma
Neo Ntsoma is no stranger to Bangladesh, she has worked in the country before when she taught in Pathshala for a year. She has even exhibited her work here in late 2004, where she received rave reviews for her exhibition titled South African Youth ID - Kwaito Culture, she could not be here during her exhibition so this year she took time out to return to Bangladesh. While she may not be exhibiting this time around she has come to do a presentation on South African Youth Culture, work that is very similar to her award winning exhibition from two years back. When asked how it feels to be back in Dhaka she says "Dhaka is like my second home". She went on to say "I have taught students here, so I had to come back, to see how my children were doing". She is open for her love of Dhaka and its people, when asked about the theme of boundaries she said "it is as diverse as it is complicated, what are boundaries actually?". Neo goes on to describe the boundaries that have broken down since the end of apartheid and what '94 to '04 means to her in her search for photographic enlightenment. She has just finished editing a book entitled "Woman on Woman" and was selected to do so by the government of South Africa. In 2005 she won the National Geographic award and was selected for their All Roads Film Project (which is also one of the evening presentations at this year's Chobi Mela). Their Photography Project recognises and supports talented indigenous and minority-culture photographic storytellers from around the world who are documenting their changing culture and community through photography. The programme provides a forum for photographers to showcase their unique perspectives to a global audience through exhibitions and panel discussions and offers awardees workshops and networking opportunities. She currently works for The Star, a newspaper in Johannesburg and to go with her many accolades her work was also exhibited at the United Nations this year. Neo is truly a voice of reason and hope from Africa, one hopes that her trip this time around to Bangladesh will eat away at some of the boundaries we have in our minds about the dark continent which is now a little brighter with people like her.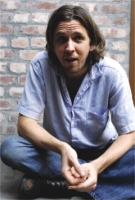 Trent Parke
This year Trent Parke travelled from the Australian outback to the heart of Dhaka, and he brought with him a collection of profound work. In a relatively short career he has won a number of awards which include the W Eugene Smith Award for humanistic photography in 2003 and World Press photo awards in 1999, 2000, 2001 and 2005, five golden lenses from the International Olympic Committee as well as numerous other accolades. Along with his critical successes he has published two books, Dream Life and the Seventh Wave. When asked about his journey into the heart of Australia he says' it was the result of an article he read in a Sydney newspaper. "A Sydney news paper printed a poll which said 60% of all Australians believed that this (the year 2003) was the end of an era for the nation, it had almost lost its innocence with the events that transpired after 9/11." He then took it upon himself to photograph Australia through its period of change but as he adds "I didn't want journalistic photographs". For the next two years he travelled approximately 90,000 km of Australia, a journey that took him as he describes "from beach to bush". His exhibition Minutes to Midnight is that journey which he describes as personal."I tried to make a fiction story out of documentary images" he says. His exhibition narrates a graphic story of a nation through personal experiences. His pictures range from realistic to the surreal, actor to director and from the personal to the public. His exhibition ends with a picture of his son's arrival into this world, and I suppose that picture best sums up his journey. Born into uncertainty, was this the era of the new Australian?
Pablo Bartholomew
Pablo Bartholomew has been to Bangladesh many times since his first visit back in 1985. His first assignment took him to Khulna and he was brought here by National Geographic. He is known in some circles as the "Cyclone King" for his unforgettable images of cyclonic disaster's in Bangladesh. But there's more to him than meets the eye, his exhibition for this year's Chobi Mela is of his early work and immediately catches one's attention. The pictures take one on a visual journey through the streets of the cities he grew up in, Old Delhi with the hippies, junkies, eunuchs and street performers to Bombay the land of Bollywood, opium dens, sex workers and finally to Calcutta where he photographed the Chinese community in Tangra. When asked about the exhibition he says "this (the exhibition) is all my early work, from when I first started taking photography seriously". Pablo defines boundaries as "the fringe of people, the marginal." About the work of the Bangladeshi photographers he says "from what I've seen the students body of work is extremely eclectic and powerful" but adds "I would like to see some larger bodies of work in Bangladesh." As a photographer he dabbles in visual anthropology and his exhibition could be seen as a small part of the larger picture that makes up Pablo Bartholomew. From Dhaka he is off to Cambodia to exhibit different more recent works of his, but he will be back in the near future to add to the photographic landscape of Bangladesh.
Rupert Grey
Rupert Grey's exhibition is titled Boundaries and seems the closest fit to the overall theme of Chobi Mela IV. The pictures are of students in the south of England during their final hours before leaving at the end of their last term. When asked about his theme he says "the term boundary was first used by the English philosopher John Locke, my work is what one could best call a rite of passage, which in one of the greatest boundaries to cross" he added "the transition from student to young adult is one the rites of passage that we must all go through, and that in itself is one boundary that needs to be crossed". He talks about his pictures which were essentially the final farewell before graduating from boarding school. "These moments in a child's life, are also moments of engagement" he says. He says he sought to show "images that captured the moment of crossing a boundary, personal private moments". Rupert has been a photographer for over 30 years and has lead quite an interesting life. After graduating from university he travelled the world for 12 years and worked in a number of different professions that ranged from working on an oil rig to an antique dealer. Throughout all of this he still kept in touch with his real profession of being a lawyer. He has taken his love for photography around the world and now calls London, home. When asked about Bangladeshi photography he says "they are unbelievably powerful". As for his exhibition Rupert says it best "the point about boundaries is, you cross them".
The Chobi Mela this year is not only about the perceptions of boundaries but also recognising people who have transcended them. The Chobi Mela Lifetime Achievement Awards were given to Rashid Talukdar and Peter Mugubane for their respective contributions to the field of photography and beyond. Rashid Talukdar is one of the old guard of press photographers who documented the war of '71 with chilling realism. He has worked with Dainik Ittefaq since 1962 and has won more that 50 awards in his lifetime, some of the most important coming from UNICEF and UNESCO.
Peter Mugubane is Africa's best known photographer, hailing from South Africa he has lived through brutal times and the mere fact that he is still alive is testament to his will. He was tortured and kept in solitary confinement for 566 days and shot below the waist with buckshot 14 times. Since then he has documented his country's struggle through apartheid and his pictures have appeared in Life magazine, The New York Times, Time magazine and National Geographic. The awards they received were in recognition to promoting the evolution of photography and visual literacy. This only goes to add yet another dimension to this wonderful event.
This year Bangladesh is also well represented at the Chobi Mela with seven different photographers showcasing their work. Among them there is the veteran Shahidul Alam, who is also the festival director. He is flanked by the equally talented Abir Abdullah, whose exhibition Rivers and People is breathtaking, seemingly every picture is a narration without words. He is no stranger to international competition; he recently received the Gold Award at the 1st Asian Press Photo Contest in the portrait category. Like most of the other Bangladeshi photographers he graduated from Pathshala and has worked in Drik for over 8 years now. Others like Momena Jalil and Munim Wasef stand out. The rest of the Bangladeshi contingent is rounded off with Shehzad Noorani, Shehab Uddin and Mahbub Alam Khan. This year the local photographers really came to the party and are right up there with the best exhibitions.
This is Chobi Mela's fourth instalment and in comparison to the first three it is the biggest and most interactive event yet, but the first three still had some moments. The highlight of the first Chobi Mela back in 2000 was the exhibition "The War We Forgot". Thirty photographers of various nationalities affiliated to a dozen international news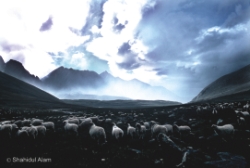 organisations put their work forward in the exhibition. The exhibitions pooled the images of some of the finest photojournalists like Don McCullin, Raymond Depardon, Marc Riboud, Mary Ellen Mark, David Burnett, Raghu Rai, Marylin Sylverstone, Abbas, Rashid Talukder and Kishore Parekh on the war of liberation of Bangladesh in 1971. The exhibition met with some difficulties as there were some "requests" to remove a few of the pictures, but true to form the organisers did not back down. Instead they moved the exhibition to the premises of Drik where they were free to put up anything they wanted.
The themes for Chobi Mela II and III were exclusion and resistance, coupled with this year's theme of boundaries one can see the evolution of the initial thought process. With a variety of events, from exhibitions to workshops to short films this is the only real media event to attend this year. The pictures merge seamlessly with the theme, which is an interesting thought in itself. The photographers have left us questioning conventional boundaries. One wonders where the next Chobi Mela will take us.
The Lifetime Achievement Awards

Photo: Zahidul I. Khan
Copyright (R) thedailystar.net 2006