Voicebox
"Everyone is dead. I am standing at the site."
IFTIKHAR BABAR police chief of Multan, Pakistan.
A Pakistan International Airlines (PIA) passenger plane crashed in Multan, killing all 45 people on board.
"The country became the champion in the TIB corruption list for the fourth time in a row but the government has no accountability in this regard."
SURANJEET SENGUPTA
AL lawmaker.

"We neither give importance nor recognise the TIB report."
MOUDUD AHMED
law minister.
It is a little less than ironic that Moudud is infamous in Bangladeshi politics for siding with different military dictators who grabbed power after the country's independence in 1971..
"We have no option but to suspend further work on these pro-jects if we are facing such a delay from the govern-ment."
ALAN ROSLING
executive director of Tata Sons
announcing suspension of talks with Bangladesh government about future investment in the country.
"If a trip to receive an award of no repute was the sole impetus behind her trip, was it not simply a waste of money and time?"
SANJOY KUMAR NATH
in To the Editor column
of the Daily Star.
"Sheikh Hasina's trip simply does not make sense to me," Nath says.
---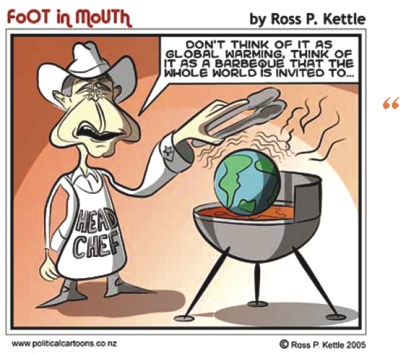 QUOTATIONS ARE TAKEN FROM DIFFERENT LOCAL AND INTERNATIONAL NEWSPAPERS.
Compiled by: AHMEDE HUSSAIN
Copyright (R) thedailystar.net 2006