"They are India and we are Bangladesh and that is the difference between the two sides. In the field, who will play well [will win]. Since it is a big tournament, if you go by the names then you will be going on the backfoot."

Soumya Sarkar, Bangladesh player
When in Dhaka, Bangladesh skipper Mashrafe Bin Mortaza is always casting his eyes towards Narail, his hometown. Having grown up in the village the right-arm pacer is more at home in quieter settings, away from the noise of city life and the singular focus placed on him as the face of the object of the country's obsession.
While Birmingham, the second largest city in the UK, is nowhere near as frenzied and chaotic as Bangladesh's one-stop metropolis, there was still much noise surrounding Bangladesh's precarious position in the World Cup semifinal race. Perhaps that is why, with a gap of around five days between the team's next practice session on June 30 ahead of their virtual knockout encounter against India in Edgbaston on July 2, Mashrafe and his family opted for a day and a half of quiet repose in the rural comforts of the Welsh region of Snowdonia.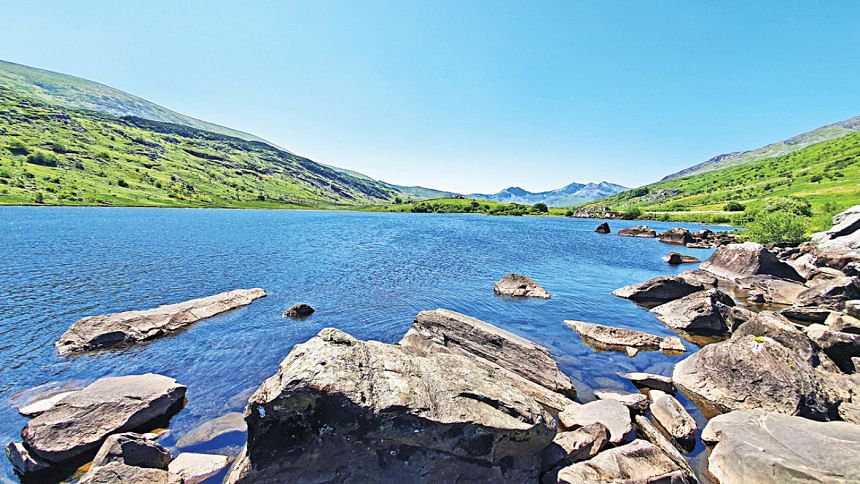 Yesterday afternoon, Mashrafe reached the small town of Snowdon, a town in Gwynnedd county, built around Wales's highest mountain bearing the same name. They had been fortunate with the weather as brilliant sunshine illuminated the road leading there, weaving through rock-capped green mountains and deep blue lakes. However, a bit of the good fortune ran out by the time they reached Snowdon. Mashrafe and his family -- as well as Mehedi Hasan Miraz and his newlywed -- were eager to take a quaint steam train ride up to the peak, but were disappointed when the 'Mountain Railway' staff informed him that they were booked solid for the day and that he would have to come back today.
However, such are the bounties of the region that another attraction was not too far away, and the families decided to go to the picturesque Swallow Waterfall around 15 miles back the way they came.
Ostensibly, Mashrafe may have been looking for some time away from cricket, but cricket never leaves his mind. As he was having some snacks at the Mountain
Railway station, he talked about the ongoing West Indies-India match, speculating on the kind of wicket they may get against India on July 2.
He may also have been seeking anonymity, but he soon enough a Bangladeshi sought him out for a selfie. There is no true getaway for a Bangladesh captain, it seems.