BNP nominated candidate Golam Mohammad Siraj has secured victory in the Bogura-6 by-election by a big margin of votes.
Siraj bagged 89,782 votes while his nearest contestant, Awami League nominated candidate T Zaman Niketa, got 32,297 votes in the by-election, Zakir Hossain, Bogura Sadar upazila election officer, announced the result.
Around 34.55 per cent votes were cast in the by-election. There are total 387,458 voters in the constituency, our Bogura correspondent reports quoting the election official.
The by-election to the parliamentary constituency began around 9:00am and continued till 5:00pm without any break amid very low turnout of voters at many polling stations.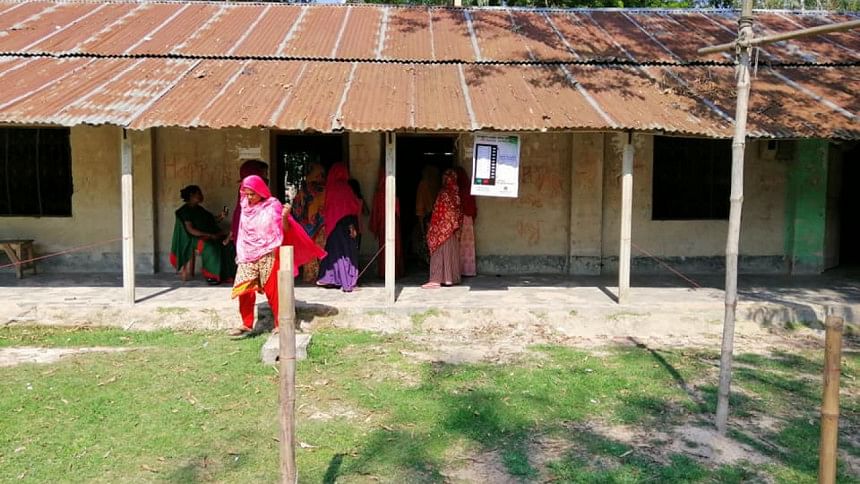 However, no irregularities were reported from any polling centre as the Election Commission (EC) took all necessary preparations to hold the by-polls smoothly using Electronic Voting Machines (EVMs).
The constituency was declared vacant as BNP Secretary General Mirza Fakhrul Islam Alamgir, who was elected from the parliamentary seat in the December 30 general election, did not take oath as MP within the 90 days from the date of the first meeting of the Jatiya Sangsad.
Nurul Islam Omar of Jatiya Party, Mansur Rahman of Bangladesh Congress, Mufti Rafiqul Islam of Muslim League and independent candidate Md Minhaz Mondal also contested in the by-polls.