Lucky or not, seven is a number that should be tattooed on every Bangladesh supporter's minds over the next month or so. Because seven is reality and rankings matter. It is the very number that Bangladeshis had rejoiced in less than two years ago at the cut-off stage for the top eight to qualify for the 2019 World Cup, three matches into which supporters are now wringing their hands and talking of wholesale changes in the middle of a tournament Bangladesh were never expected to win.
There is a reason there are six teams ahead of Bangladesh in the world and many of those were in evidence during Saturday's 106-run loss to top-ranked England in Cardiff.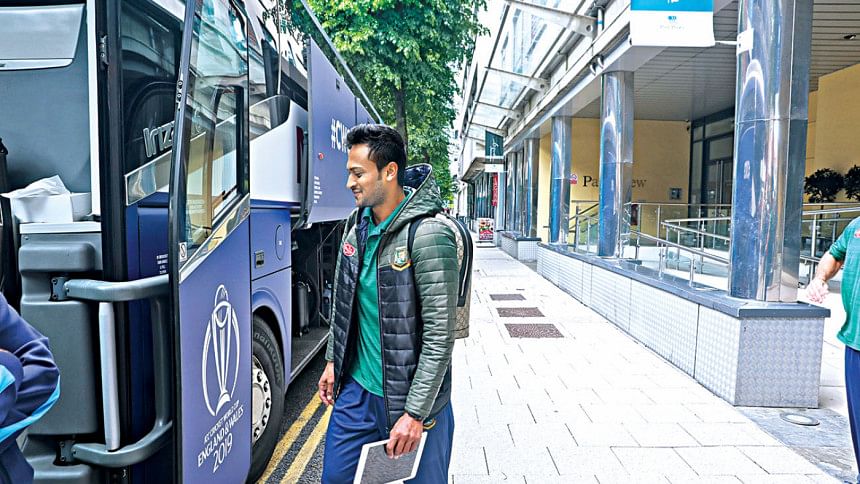 Bangladesh do not have the massive hitting power that the likes of Australia, South Africa, India and England do. They do not have multiple bowlers who can run through the opposition with sheer skill, pace, or mystery spin. That is not to say that bowlers have never done that for Bangladesh or that a batsman has not scored a 20-ball 50; just that there is no one in the squad or back home who can do it on a consistent basis.
Like most mid-table teams, Bangladesh are constantly battling with limitations, and it is with an understanding of those limitations that they have excelled over the past year and built a brand of their own, the successful execution of which saw them score 330 for six in their opening game and beat fourth-placed South Africa by 21 runs.
Two losses in two matches later and, after an admittedly poor display on the field against England, the knives are out. The age-old trapping of exalting those on the bench and belittling those on the field has come to the fore, which brings us to the following: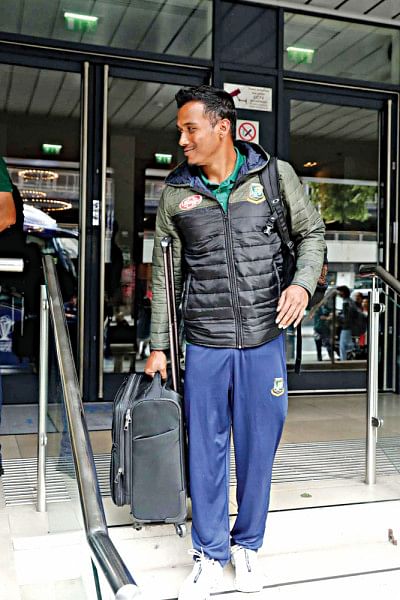 Raving for Rubel
Rubel Hossain has been the third-highest wicket-taker for Bangladesh in ODI cricket over the last two years, but because of considerations of team combination and the advent of pace-bowling all-rounder Mohammad Saifuddin he has not been in the first eleven. The 29-year-old has also not bowled with the pace he has been known for and which saw him bowl Bangladesh to a famous win in Adelaide against England in the 2015 World Cup. There were glimpses of it in the Asia Cup final against India last September, but it has been missing since in matches against New Zealand, West Indies and Ireland. 
Yet there has been a clamour for Rubel to be included at the expense of one of the four specialist bowlers. If one scratches beyond the surface of knee-jerk panic brought about by a bad loss, there is very little substance. There are three positions Rubel can fill -- those currently occupied by pacers Mustafizur Rahman, Saifuddin and off-spinner Mehedi Hasan Miraz. Mehedi is Bangladesh's most economical bowler in the tournament so far, Saifuddin their highest wicket-taker and also the lower order batsman who ensured that the match against New Zealand was a close one. Mustafizur Rahman has been underperforming in the first three matches, but he is the closest Bangladesh have to an X-factor in their bowling lineup and currently bowling faster than Rubel.
There have even been murmurs about Rubel replacing Mashrafe. The way the team's fortunes turned around in the West Indies last summer from an abject 2-0 Test defeat to a 2-1 ODI series win is indication enough that this collection of players need Mashrafe at the helm. The non-performing captain theory holds little water because three matches do not change the fact that Mashrafe has been the second-highest wicket-taker for Bangladesh in the last two years. As no one is talking of dropping Tamim Iqbal after three indifferent scores, there is no call for dropping Bangladesh's highest wicket-taker. Also instructive is Rubel's figures in his last three matches -- four wickets at an economy rate of 6.48 against Ireland, New Zealand and West Indies.
There is also the intangible of Mashrafe's value as a leader and also the kind of sacrifices he makes, such as bowling against a stiff breeze in Cardiff while allowing Saifuddin and Mustafizur the better end. Then, as captain he could have preserved his status as the most economical bowler with figures of one for 50 from nine overs, but as one of those who bowl at the death, he bowled the last over and ruined his figures, thus allowing critics to get their knives out.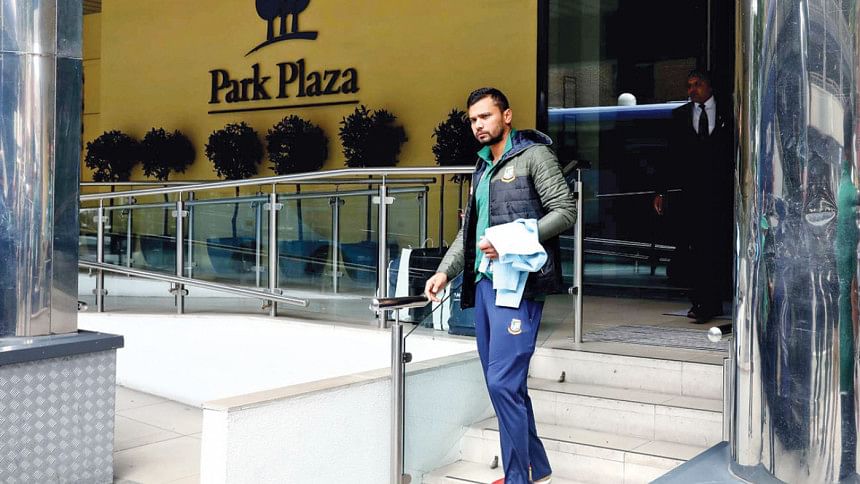 Failures within, solutions too
Neither Mashrafe nor the Bangladesh team are blameless. Being defensive on the field against England was understandable, but Mashrafe crossed the line into being negative when he won the toss and elected to field first, pitting his weak link against the strongest batting lineup of the tournament and paving the way to be played out of the game at the halfway stage. The fielding was also an embarrassment as the square boundary riders repeatedly failed to attack the ball and cut off the angles that allowed England to take several couples, threes and even a four after hitting towards the big square boundaries. It was inexcusable after the Tigers held a training camp here and played a practice game and it does not reflect well on the backroom staff, especially fielding coach Ryan Cook.
But these are all problems to be solved from within, and it remains to be seen whether that can be done. But there are no magic solutions sitting on the bench or back home -- that is the reality of being a limited team ranked number seven in the world.