When Rohit Sharma top-edged a pull off Mustafizur Rahman in the fifth over of the match and the ball ballooned to the left of deep square leg, a lot hung in the balance for Bangladesh. Before the match, skipper Mashrafe Bin Mortaza talked about the importance of taking early wickets against India because their top order was their strength, but Bangladesh had dented the wickets column in the first 10 overs in just two of their six completed matches.
Mashrafe would not have asked for a safer pair of hands than Tamim Iqbal's to buck that trend, but Tamim was slow to react, got in a bad position, and spilled a simple chance. It was especially unusual for a fielder who has pulled off spectacular outfield catches because he was always quick off the blocks. Yesterday, it seemed that a catch that early in the innings was not what he was expecting. It was an early example of the Tigers hoping for the best but not expecting it.
Sharma was on nine then and went on to score 104, his fourth hundred of this World Cup. Mashrafe said other things too on the eve of the match. 'It will be very important to keep our cool', he had said, because 'initially nerves play a role'. Also, surprisingly for a renowned fighter on the field of cricket, he seemed to hold out very little hope of winning the match against India, at one point even saying that he was unsure of what to do if he won the toss, despite it being a used wicket and therefore batting first being an obvious choice, because of how well India chase. It was certainly a departure from his oft-stated intention to focus on what they do instead of letting opponents dictate terms.
It is of course unknowable what Mashrafe said in the dressing room, but if press conferences offer even a translucent window into the mind of a captain, the picture was not a positive one. For the first half of India's innings, the negativity seemed to infect the rest of the team. Apart from Tamim's miss, which led to a drop in body language from the rest of the team, even the redoubtable Shakib Al Hasan dove over a ball in the fourth over and conceded a boundary through midwicket.
Before Mustafizur worked his magic in the 39th over, the fielding and bowling effort appeared listless. On more than one occasion fielders in the deep were lost in their own thoughts and those in the infield had to wave and shout to capture their attention when the bowler wanted a change in the field.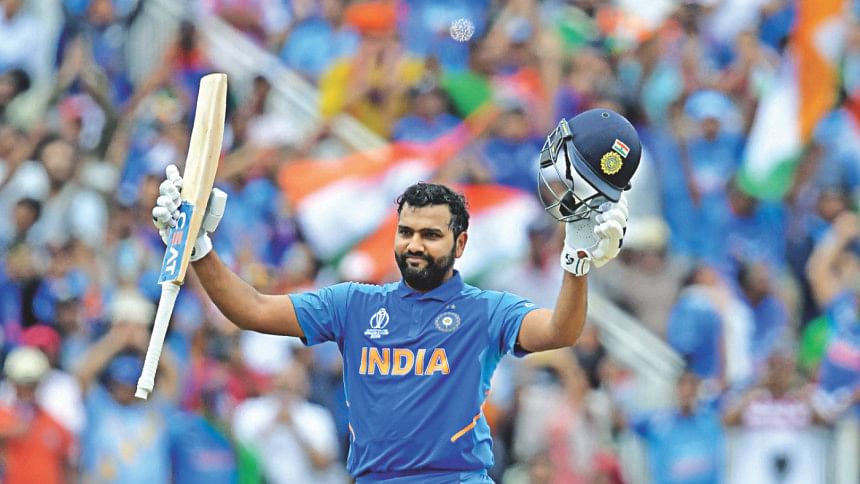 Mashrafe himself opened the bowling, and after conceding 10 runs in the first over -- which included a pulled six by Sharma -- he took himself off and brought Mustafizur on. All three bowlers in the first 10 overs, which went by without Bangladesh picking a wicket yet again, were undisciplined and bowled both sides of the wicket, allowing Sharma and Lokesh Rahul to score at will. Criticism of Mashrafe's bowling is likely to increase as he bowled just five overs and conceded 37 runs and went wicketless for the seventh time in eight matches. He can count himself lucky that Soumya Sarkar filled in admirably with his part-time medium pace, breaking the 180-run opening stand in the 30th over. Rubel Hossain and Shakib also played their parts, picking the wickets of Rahul and Rishabh Pant respectively.
However, it was Mustafizur's five wickets -- starting with a double-wicket maiden in the 39th over -- that pulled India's innings back to a manageable score of 314 for nine. In other words, it was rare individual brilliance from one bowler and not the collective bowling effort Mashrafe always says that Bangladesh count on. Without Mustafizur, the match could well have panned out like it did against the two other strong batting lineups that the Tigers faced in Australia and England, when they conceded more than 380. If the batsmen manage to overhaul the target against a strong bowling attack and stay alive in the World Cup, more positivity and belief early may help the Tigers.