On paper it is a face-off between the group-stage champions and the team that made the last-four cut as the fourth member, but today's World Cup semifinal at Old Trafford between India and New Zealand will pit sides more evenly matched than their table positions suggest.
Both teams are reliant on two batsmen to score runs -- Rohit Sharma and skipper Virat Kohli for India while New Zealand depend heavily on skipper Kane Williamson and Ross Taylor. It will also be a match-up between two of the tournament's best bowling attacks.
India have only been beaten once in eight completed group matches. Their one washed out game was against New Zealand, who got the better of India in their last encounter -- the World Cup warm-up game in May -- but the Kiwis since lost three games out of eight in the group stage.
Both teams are well versed in World Cup semifinals. India have played six and won three. New Zealand, on the other hand, have been serial semifinalists but have lost seven of the eight they have played -- the exception being the 2015 World Cup, when they ended as runners-up to Australia.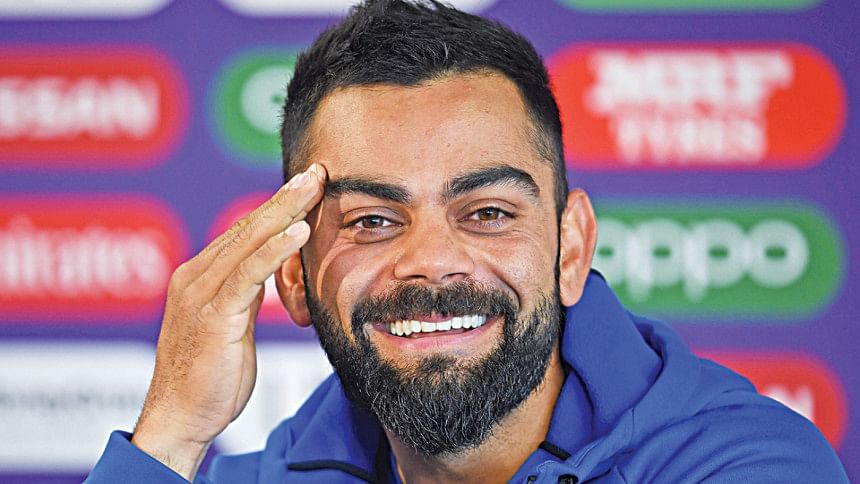 Despite a 5-4 win/loss record against India in World Cups, New Zealand will start as underdogs given India's group-stage performance. They will, however, be looking for early wickets today to get into India's weaker suit -- their lower-middle order. New Zealand have also been the most difficult side to score off in the middle overs, conceding runs at 4.74 runs per over from overs 11 to 40. On the other hand, India have found it difficult to score in the last 10 overs and count on their top six giving them the momentum, so the middle-overs battle between the two sides will be crucial.
New Zealand's attack, with variety in seam provided by the medium-paced cutters of Colin de Grandhomme and the high pace of Lockie Ferguson, has also been the most economical of the World Cup.
"Our attack's performed really well on a variety of surfaces where taking pace off has been really important, certainly on the round-robin stages on the surfaces we were on, so they have adapted superbly," Williamson said.
To tie India down in the middle overs and deny them the gradual acceleration that has formed the template of their ODI batting, New Zealand will have to send back Sharma -- who has hit a record five centuries in this edition -- and Kohli early, but that is a difficult task as India have lost just four wickets in the first 10 overs in the World Cup so far.
While New Zealand will be looking to burst through the top, India's attack will be eager to gnaw through the middle and get Williamson -- top scorer for his side with 481 runs -- and Taylor out as soon as possible. In contrast to India, New Zealand have lost 13 wickets in the batting Powerplay and with the soft top order, if they lose Williamson and Taylor -- or indeed either -- without a big partnership, it may well be a difficult semifinal. And the top order have their task cut out for them against a seam-bowling group -- led by the feared Jasprit Bumrah -- that has been the most incisive of the tournament.
"Well, according to me, our bowling attack has been up there with the best, if not the best bowling attack in the competition," Kohli said. "Those two guys have shared the load so far and a lot will depend on them obviously because they have been playing well and according to us, getting both of them early will be crucial because we know how strong they can be together in a partnership. Kane and Ross are probably their main guys in the batting line-up."