I would say yes, we have been beating them the last two World Cup. It doesn't mean that we will make it happen again the way it did. Both teams start from the first ball, so it's very important for both teams to start well.
Mashrafe Bin Mortaza, Bangladesh Captain
It is going to be a difficult game. They are a good side. I think people underestimate them. We certainly don't. All we talked about is sticking to what we do well, looking at our strengths.
Eoin Morgan, England Captain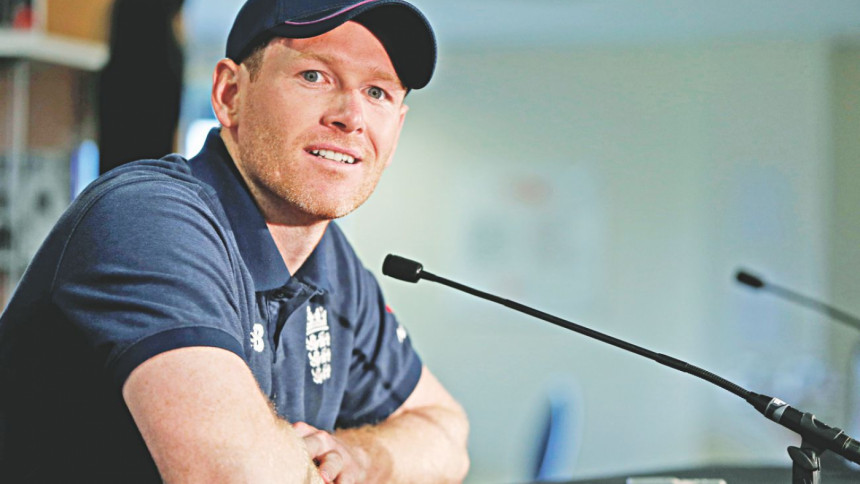 On the eve of their first World Cup match against South Africa on June 2, Bangladesh skipper Mashrafe Bin Mortaza talked about the importance of sticking to their own game plan rather than setting a standard set mainly by hosts England of scoring more than 350. They played their own game of building partnerships and accelerating from a solid platform, scored 330 for six and won by 21 runs against South Africa.
That game plan failed them during their two-wicket loss against New Zealand, but while Mashrafe saw the batsmen as more culpable for being bundled out for 244 on Wednesday at The Oval, it was the bowling that was under focus ahead of today's game against favourites England at the Cardiff Wales Stadium.
Even though the New Zealand match turned out to be a close one, with the Kiwis getting to 160 for two in the 32nd over, the perception was that the Bangladesh's bowling was defensive, which in turn raised a question about whether that would be good enough against an England batting lineup hell bent on attack.
Mashrafe's answer to the question revealed a little more about Bangladesh's game plan. The Tigers have had success in ODI cricket -- be it winning an away series in West Indies a year ago, making the finals of the Asia Cup in the UAE last September or winning the tri-series in Ireland last month -- by bowling as a unit in recognition of the fact that they do not have runaway match-winners with the ball.
"The kind of cricket England play, defence will be the best offence. Over the last four years, they are in an attacking mindset in any situation," Mashrafe said in the pre-match press conference.  "They always want to go close to 350-400 runs so that the other team does not have a chance. So we have discussed that and maybe against them defence will be offence. They will attack us with their strength, maybe more than they do with other big teams, whether it is through body language or skill. So we will have to execute the plans we have to stop them. If you try to attack them too much, then it could be damaging because they are always looking to attack from the start to the end.
"So if we are defensive, giving them the chance to attack and we can get one or two wickets, we can get back on the attack. We have to be a bit mentally strong; it is the natural game and we have to ensure that instead of going to their strengths, we attack their weaknesses."
He was also not willing to admit that they were being defensive in the last match against New Zealand. While he defended his choice of bowlers to use at certain points -- leaving Mustafizur Rahman's five overs till the last 10 overs when the match already tilted towards the Kiwis -- he decisively defended the field placings against New Zealand.
"Talking of the last match, I don't know what becomes defence and what becomes offence to you guys when we lose," Mashrafe said. "You do analyses and you know who to attack when. I sometimes wonder if you change your questions when we lose. In the last match, five fielders were brought up and we attacked who we had to attack. At the end of the day, it depends on the bowler what kind of field set he wants.
"Shakib [Al Hasan] bowled with mid on and mid off up. I think if you review the whole match, the analysis will be better. It is best not to talk about it just from the result."
Bangladesh have good World Cup memories against England, having beaten them in their last two World Cup encounters in 2011 and in 2015 on way to a maiden quarter final berth. Memories of Cardiff are also good as they won their two matches here so far -- against Australia in 2005 and New Zealand in the 2017 Champions Trophy, which gave them a maiden semifinal place in an ICC event. However, Mashrafe was not banking on history and instead eager to play better than the hosts today and to do it their own way. That is the attitude that brought them success against South Africa, and that seems to be the way forward in today's match.