Supporters of the Awami League and BNP leaders who were not nominated have demonstrated in the capital and several other districts, and demanded party tickets be given to their favourites.
Activists of both the parties protested yesterday, turning violent in many places.
Read more: Milon's men put BNP HQ under lock and key
As part of their protest, supporters of failed BNP nomination seekers pelt stones at party chief Khaleda Zia's Gulshan office.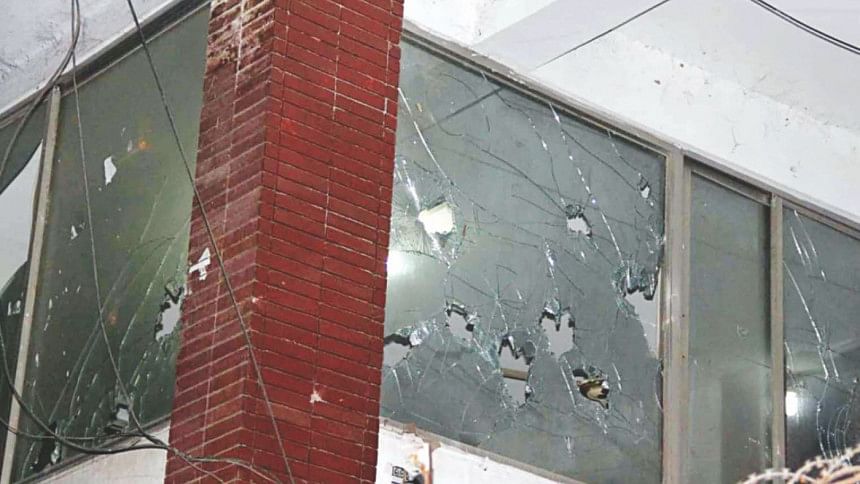 A group of aggrieved BNP activists also locked the party's Nayapaltan office from outside, confining Senior Joint Secretary General Rizvi Ahmed for nearly an hour.
About a hundred supporters of BNP leaders ANM Ehsanul Haque Milon (Chandpur-1), Taimur Alam Khandaker (Narayanganj-1) and Selimuzzamn Selim (Gopalganj-1) gathered in front of Khaleda's office around 5:30pm and started chanting slogans denouncing BNP Secretary General Mirza Fakhrul Islam Alamgir for "depriving" their favourites of nominations.
At one stage, they tried to break into the office and then hurled stones at its windows, witnesses said.
Fakhrul and BNP standing committee members Khandaker Mosharraf Hossain and Nazrul Islam Khan and some other leaders were inside the office at the time.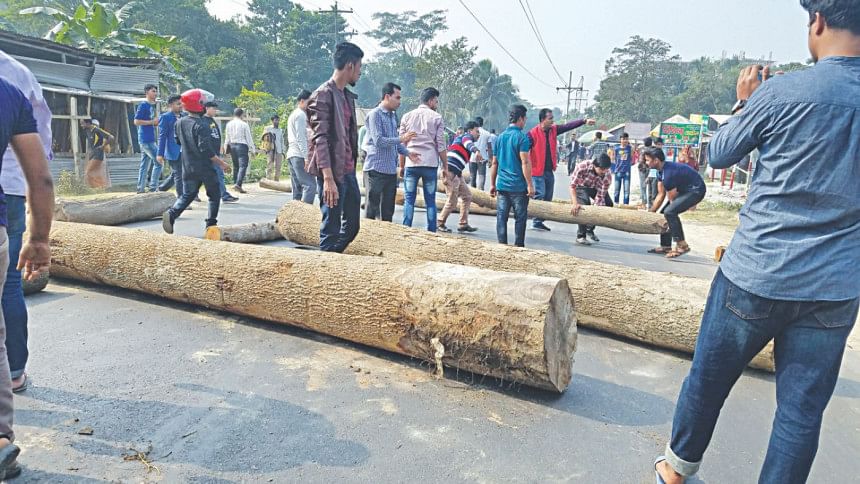 In Nayapaltan, a group of ANM Ehsanul Haque Milon's supporters chanted slogans in front of the BNP office around noon. 
Around 1:00pm, they locked the main entrance of the building from outside while Rizvi was inside.
The BNP nominated Mosharraf Hossain for Chandpur-1. Milon is in jail now.
They unlocked the office around 2:15pm saying that the top leaders must review their decision in 12 hours.
In Munshiganj's Sirajdikhan upazila, at least eight BNP men were injured in a factional clash last evening after supporters of Mohammad Abdullah, general secretary of Sirajdikhan BNP, attacked a motorcade of Shah Moazzem Hossain, the BNP nominee for Munshiganj-1.
Five vehicles were vandalised in the attack, police and witnesses said.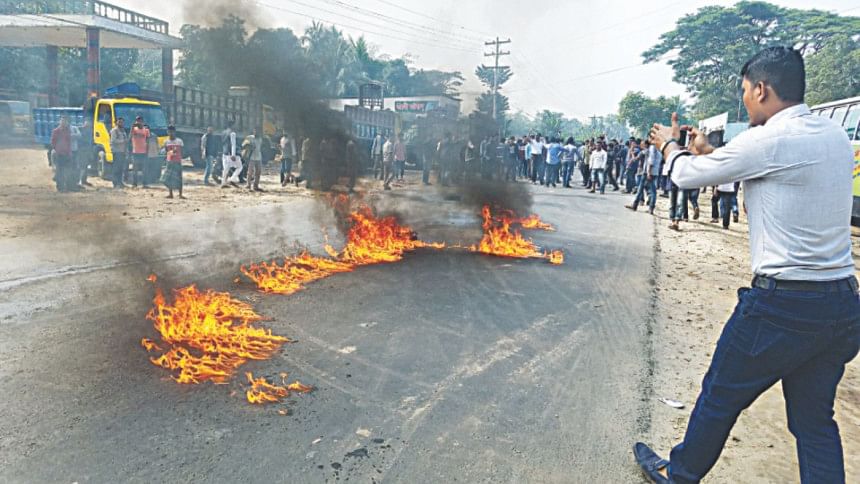 Moazzem alleged Abdullah's men attacked his supporters with firearms, beat them up and vandalised their cars without provocation.
Abdullah denied the allegations.
Jayedul Alam, superintendent of police in Munshiganj, said additional police forces were deployed in the area.
Supporters of Awami League lawmaker Mohammed Shamsul Hoque Bhuiyan of Chandpur-4 blocked roads and set tyres on fire. They fell trees at different points on Chandpur-Laxmipur highway demanding the AL ticket for Bhuiyan.
The road was open to traffic around 2:00pm, nearly three hours after it was blocked.
The AL nominated Jatiya Press Club President Muhammad Shafiqur Rahman for this constituency.
In Panchagarh's Debiganj upazila, BNP activists marched around 8:00pm to protest the nomination of Farhad Hossain Azad, member of BNP central executive committee.
The protesters at a press conference at Pilkhana market said Azad was not in touch with the grassroots and picking the wrong nominee may lead to defeat.
Our correspondents in Munshiganj, Chandpur and Thakurgoan contributed to the story.