Past national elections offer many intriguing facts.
The Awami League won two-thirds majority thrice while its archrival BNP twice. BNP secured such majority another time, but together with its allies.
Interestingly, the AL and BNP each won two-thirds majority once in elections that were one-sided. The Jatiya Party also bagged two-thirds seats once, but that election too was one-sided.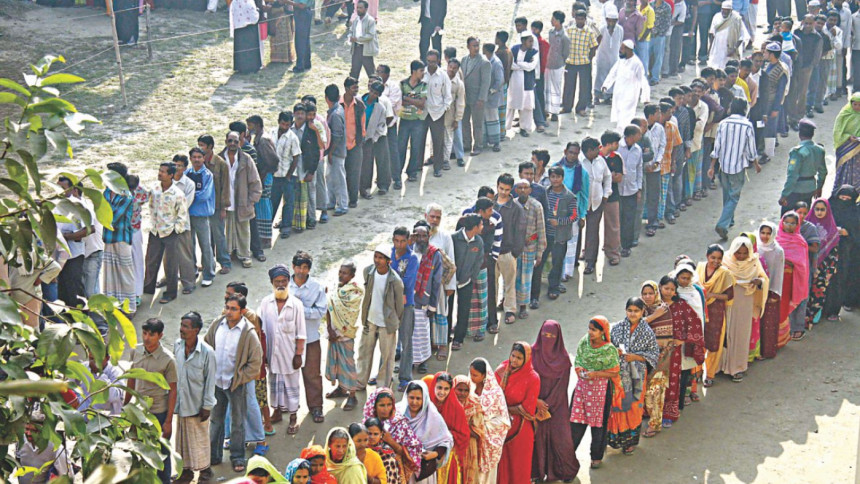 In the last 10 parliamentary elections, winning parties got simple majority only in three polls -- JP in 1986, BNP in 1991 and AL in June 1996.
Over the years, polls expenditure has gone up. In the first election in independent Bangladesh in 1973, the expenditure per voter was just Tk 0.23. In tomorrow's election, it would be around Tk 67 for each voter.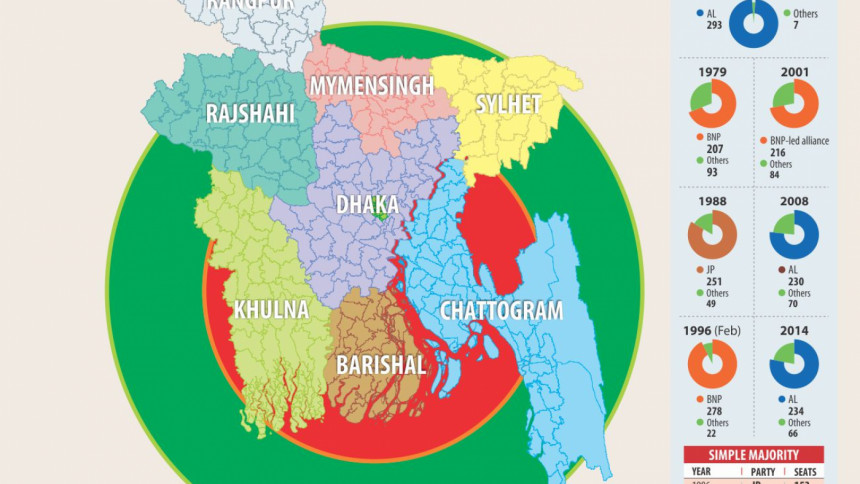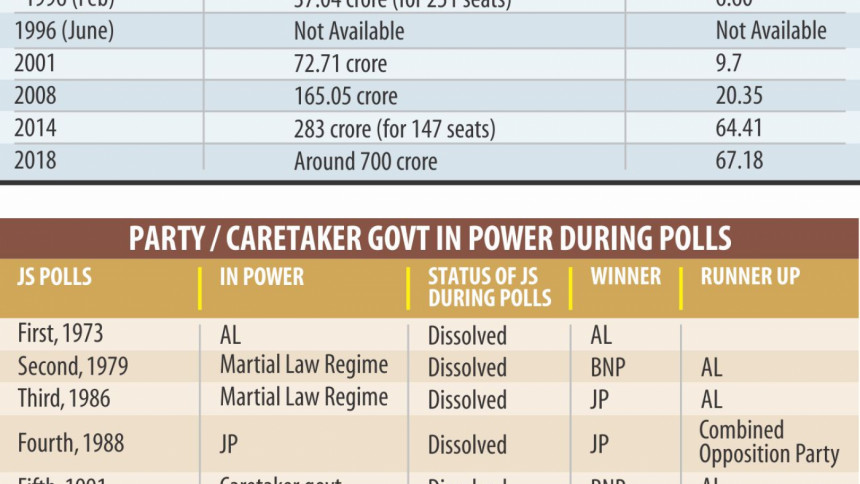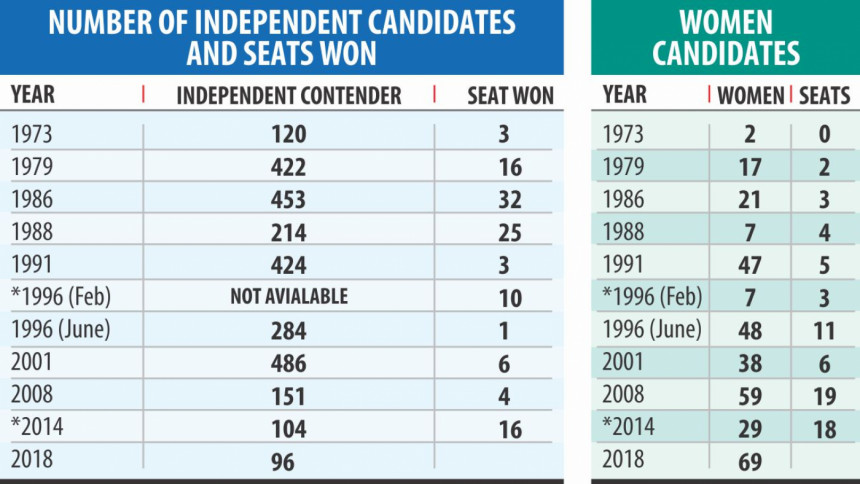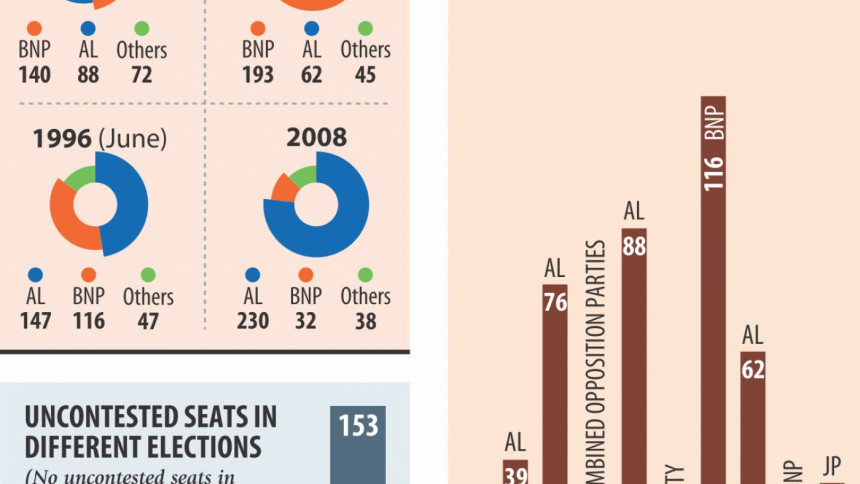 Source:Reports of Election Commission and Songsodiya Riti O Poddhoti