Underground concerts calender 2005

Teens and tweens around Dhaka have limited entertainment options, so when it comes to underground concerts, it's more a breather than anything else. 2005 has been packed with happening gigs and memorable recordings. Before we rock and roll our way into 2006, let's look back one more time and relive the adrenaline.
Underground Concert (Unplugged) in Chittgong on 11th (March):
This was possibly the first widely publicised underground concert of Chittagong. Held on 11th March, at the Well Food Centre, the concert featured bands Fullbanu's Revenge, Soothsayer, Birodh, Shade and Anarchy.
Underground Recharge on 25th June: Held at International School of Dhaka (ISD) premises, this concert featured prominent bands: Artcell, Cryptic Fate, Stentorian, The Watson Brothers, Nemesis, Breach, FBR, Kral, Soothsayer, Delude, Obhishap, Baahznought and CnG.
Save the Underground Concert on 5th August: This show was held at Nazrul Institute, a rather popular venue for concert organizers. Featured bands were: Stentorian, Arbovirus, Kral, Druids, 666, Bivishika, Shade, Soothsayer, Decipher, Obhishap, Deafened, Underground, CnG, Overdrive, Eclipse and Baahsz'nought!
A Concert to save life at ACC- This concert was held on 26th August this year. It was a concert to raise fund for prominent actor Mojibur Rahman Dilu. The concert featured Artcell, Cryptic Fate, Stentorian, Arbovirus, Scarecrow, Sentinels, Eclipse, Annex and Overture.
Concert for Miraz (16th September): Remember the fatal car crash that cost us the loss of one of the great sound mixer Mobin? It was the same accident in which Miraz (Black) was injured critically. Pepsi and the underground music community came forward to raise fund for him by organizing a concert featuring the following bands: LRB, Miles, Nagarbaul, Warfaze, Aurthohin, Artcell and Black. The show was held at Dhanmondi Women's Sports Complex on 16th September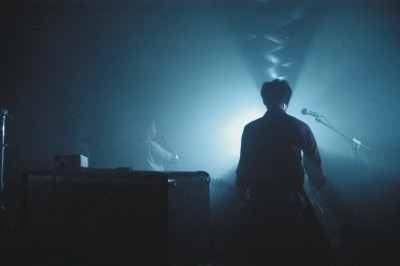 Underground Revenge: This concert featured a huge number of underground bands. Ashor, X-Uranium, Void, 666(now known as Severe Dementia), Dethrow, Bivishika, Aartonad, Zeal, ORBS, Soothsayer, Kalponik, Deafened, Ruins, Baston, Overture, Evulation, Sentinels, Diciples, Urbanfiction, Loy, 17th Error, Denyle, Xoroastrain and Darkage. The concert was held on 20th September at the Nazrul Institute
Alter / Metal concert at ISD This was probably the concert, which experienced the biggest turnout of audience this year. The show was a success featuring Black, Kral, Severe Dementia (formerly 666), Void, Druids, Eclipse, Scarecrow, Decipher, Chayapoth and Annex. The show was held on 23rd September.
The END-II concert at ACC (29th September): This show was held in All Community Club featuring Poizon Green, Reborn, X-Uranium, Aashor, Triloy, Dethrow, 666, Orbz, Evilution, Bastion, Sworn Sin, Overture, Urban Friction, Dot, Xorastrain, Tremor, Axis and Bikrito.
Destruction Mode was up next on 2nd October: This concert was held in Nazrul Institute and featured the following bands: Stentorian, Poizon Green, X-Uranium, Arbovirus, 666, Scarecrow, Vein, Dreek, Necropolis, Aartonad, Radio Active, Genesplit and U-Turn.
Underestimated Concert on 3rd October: This featured all the bands that are underrated relativel in the music community. The show was a success with the inclusion of following bands: Scarecrow, 666, X-Uranium, FPS, Bivishika, Aartonad, Sentinels, Soothsayer, Genesplit, Revenge, Firebrand, Denyle, Bastion, Overture, Urban Fictions, Mayastro, Axis, Zeal, Deafened, Vein, Xoroastrain, Buddhas and Bikrito.
Concert: 12th November - Metal Feast: Held in Nazrul Institute, the show featured: Arbovirus, X-Uranium, Severe Dementia (Formerly known as 666), D.O.T., Evilution, Accoustica, Kalponik, Bikrito, Phsychonovia, Extrude, Dark, Reign, Ostitti, Question, Aloukik, Tomos, Axis, Carcicoma, Rexupavino and Bijoyroth.
As we mentioned before, this year's seen a lot of concert action. To mention them all would take up an entire issue, so we decided to just focus on the ones we felt were really memorable.
By Shamma M. Raghib
---
Real life rising star

She just turned 17 a couple of days back, is in love with the colour black, and eats, sleeps and breathes music. Just another typical teenager? Far from it. Shabhanaz Rashid Diya, long-time contributor to the Rising Stars is now a bona-fide published author. Her book "Bits of me" got released last week, and we managed to catch up with this energetic youngster for a little friendly tête-à-tête.
It started with an obsession with autobiographies when Diya was in the 3rd grade. She tried writing from the perspective of other people, animals, and even inanimate objects. Her first published write up was titled "Autobiography of a Pencil". Writing regularly for the past seven years now, she's spread out over different subjects and topics; political commentary, social satire et al. Regular RS readers will remember many of her works that began appearing around 2000. Her other works have also appeared in various websites, DU magazines, and school magazines.
A carefree teen, content with seeing her work printed in these magazines, she had no inkling of what lay in store for her. Her publishers happened to come across her articles and offered to compile them into a single volume, and viola! "Bits of Me" was born. So why Bits of me, we asked her. "Most people on hearing it [the title] think it's an autobiography. I consider each and every of my write-ups as reflections of my mind, soul and heart, as something I can always relate to. They're like part of me - just the way my passion for writing flows within me, these write-ups can always be identified as my creations, as something mine; hence, "Bits of Me"
While having your own book published at such a tender age seems like a dream come true, it wasn't smooth sailing. The biggest hurdle came from her age, or lack of it. While her publisher believed in her, there were many that raised incredulous eyebrows when they heard that she writes. "Their expressions were entertaining, at the same time, irritating. Nonetheless, things still worked out and that's what matters" Diya says. Another problem she continues to battle with is striking a balance between what she wants to write, and what other people want to read.
Diya's teacher says "Shabanaz writes the pieces with a natural innocent outlook that makes the readers appreciate her more." Diya herself describes her style as "straightforward, sarcastic, carefree and expressive". Being a young writer is both an advantage and a disadvantage. People notice you easily, but then refuse to take you seriously because they think you're not mature enough. We asked her what the biggest misconception people have about her, she says, "People have tons of misconceptions about me, 'cuz 80% of the people hardly know the real "me". Some think I'm self-centred, some think I'm egoistic, some think I don't think (funny, funny); there are millions. None of it is true. The very few people who definitely know me hold a very different opinion".
Aside from writing, she enjoys sleeping, listening to music, and she tried playing the violin a few months back As mentioned before, she loves black and white, and says she is 'allergic' to yellow, orange, and fluorescent green.
Right now, she's getting ready for her O levels, seems interested in studying journalism, and dreams of learning how to fly. Her message to the readers is: "What I personally feel is that it's always important to do what your heart tells you to do, rather than what other people tells you to do. If you follow yourself, you tend to be more sincere, honest and passionate about what you are doing, rather than acting like a social machine. If you think too much about what other people might be thinking, you never end up doing what you have always really wanted to do. It's important to be innovative, to be focused towards a definite goal to do well in life and it's very important to be honest with yourself. If you keep hiding from your mistakes and weaknesses, you'll never be the "almost-perfect" human being and you'll never be yourself. It's very difficult to really be show outside what you are actually made up of inside, but it's justifiable that you try to be yourself, than what society would like to see you as."
By Sabrina F Ahmad
---
Sheehan Haider Ahmed -- A young achiever

A bright and unassuming student of Greenherald International School, Sheehan Haider Ahmed dropped into The Daily Star office recently to chat about his latest achievement, interests and future plans. If he is on cloud nine, it is understandable--he has been adjudged the highest scoring male candidate in six O level subjects by the University of Cambridge International Examinations. The award will be given in January next year.
Sheehan has a simple recipe for success. To quote him: "I used to understand and analyse what I studied not just memorise" This learning method is a far cry from learning by rote, which has become the norm. His strategy is to research and find his answers to various principles, even if they are outside the syllabus.
The wonder of it all is that Sheehan has not burnt the candles at both ends. Moreover, he hasn't been to any coaching centres. " I am self-taught; I would say I am moderately disciplined," he says.
Sheehan's forte is science and his favourite subject is physics. "Science explains our physical world; I would like to understand how the universe works. Physics is the basis of science," he maintains.
Far from following the dictum of all work and no play, Sheehan has numerous other interests. He is in Grade 8 of his piano studies (equivalent of A level) through the Associated Board of the Royal Schools of Music. His current piano teacher is Shantha Gunasekara.
Sheehan is also a voracious reader of science-based books and novels by authors such as Edgar Allen Poe and Robin Cooke. In science fiction, his favourite is theoretical physicist Michio Kaku's book, titled Hyperspace. "This book is written in such simple language that the layperson can understand very high concepts of physics," he asserts..
Languages too come easily to Sheehab. He has acquired a Diplome de la Langue Francaise from the Alliance Francaise. Now he wants to sign up for the French Corner to brush up his French speaking skills.
In addition, he is an avid watcher of TV movies, the Discovery Channel and cartoons.
Indulging in some crystal gazing, he hopes to do higher studies in theoretical physics, possibly from the US or UK. As for a career, he wants to continue with science and undertake research in theoretical physics. "There isn't much scope for such physics in Bangladesh. I would like to work with NASA. That is one of my goals because it deals with space and science."
Going by his present achievement, these dreams are certainly within Sheehan's grasp.
By Kavita Charanji