Impressions

Falling in Love
Syed Maqsud Jamil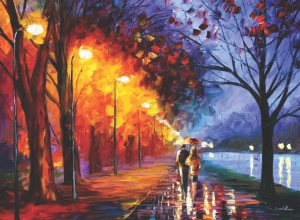 Love knows no law, temporal or heavenly, no rule or religion, no custom or code. People marry outside their religion and community just for the sake of love. An ordinary man with no appreciable gifts of education, looks or a career gets the lovely educated girl of a well-placed family; people exclaim what has she seen in him!. An elderly woman with family and children falls for a younger man; a middle-aged man starts life afresh with a young girl, so it goes on – the many splendours of love. You can't ask why someone is in love.
Love is essentially a passion - an ardour of intense nature that thrives on the adoration of the person one loves. In its intensity it is like fire, in its enchantment it is like a mental fixation that may last a life time. The passion in love drives on for possession and fulfillment. It consumes the entirety of a person. The spell it casts is like a heavenly elixir. Love is a subject of absorbing interest a matter of compelling attention. It is celebrated in literature, music, plays and in movies. These have taken love to great heights so the fascination with love never ends. Tele plays and soap operas be it Bengali or Hindi continue to churn on endless episodes of affairs of the heart, cinema buffs still watch memorable romantic movie hits like Roman Holiday, Devdas and Cinema Paradiso with nostalgia.
Apparently, it is the physical attributes of the opposite sex that sets the heart to flutter. In a way it can be traced to the biological factor common in all living creatures. For humans physical attributes may plays a role but do not set the rules. The attraction has passionate spontaneity and the feeling is overwhelming. It is like a trance where the imagination has the elements of the many hues of a poet's thought. The beloved may not be of particular beauty or may be inelegant yet the heart delights in the course it has taken. There was a time, there was a song and there was a mellifluous voice that sang tumi sundoro jodi nahi hoao tai bolo kiba jai ashe priyar ki roop seyi jane je kokhono bhalobashe if you are not beautiful does it matter only it is he who falls in love does understand the beauty of the beloved.
It does not end there. The moon struck lover has dreams that bring heaven on earth. Romeo the immortal creation of William Shakespeare the epitome of love on earth in an effusion of offering of his love for Juliet soars to great eloquence extolling her beauty as he beholds her in her window, 'What light through yonder / window breaks? / It is the east, Juliet is the sun / Arise, fair sun, and kill the envious moon / Who is already sick and pale with grief / That thou her maid art far more fair than / she.'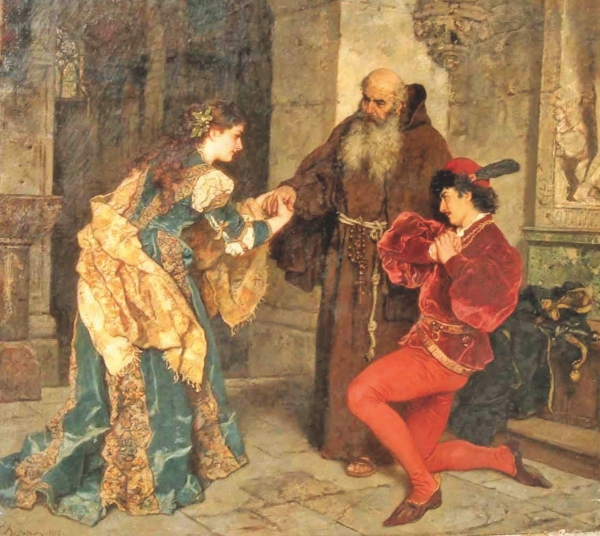 Falling in love is the tenderest moment in life, a state of mind that does not admit recourse to reason. The thoughts would dwell on the prospect with all the feelings and devotion heart and soul can command of. This is a stage where love becomes life's purpose. The resolve does not entertain life on any other terms. It is the bonding that matters, for some the rhapsody of love is love at first sight, as the widower Prince Andrei Bolkonsky courted the teenage Natasha Rostov by cooing 'I loved you the first moment I saw you'. For those for whom it is the first experience, the first love overwhelms like 'a madness most discreet'. David in Charles Dickens' David Copperfield when he fell in love with Dora Spenlow effusively dwelt on his love, 'Life without Dora's love was not a thing to have on any terms. I couldn't bear it, and I wouldn't. . . . . . Lovers had loved before, and lovers would love again; but no lover had ever loved, might, could, would or should ever love, as I loved Dora.'
The deeper is love the greater is the desperation. 'The pangs of despised love' like all other 'whips and scorns of time' is hard to bear. For on the other side of love lurks the demon of hatred. It is not unlikely that the fire turns into ashes, in cases after fulfillment. The bond in love becomes more a matter of everyday living.
There are love affairs that do not end with the fire in it dying out. They last a life time. The attachment becomes a bonding that sees through the trials of life the demands of living and the blows of fate with or without children.
It was the backdrop of partition of India and the division of Bengal. There lived a Hindu doctor and a Moslem police official with their families as neighbours in a river port town of East Bengal. The Hindu doctor's teenage daughter and the Moslem official's singer of a son fell in love. The religious divide was insurmountable so they moved to some other place and got married. Years passed away and the couple raised seven children, educated and well-settled. The couple were happy and died well into their eighties.
Suraiya the singing actress of the forties and fifties was in love with Dev Anand. But such was the tension of the time they drew back from marriage. Suaiya's grandmother was against the marriage and they were afraid of communal riot. Suraiya never married.
54- year old Charlie Chaplin fell in love with Oona O'Neill the 18-year old teenage daughter of playwright Eugene O'Neill. Eugene not a man of correct morals himself was furious with Charlie Chaplin. Oona and Charlie married anyway. He for the fourth time and she for the first time; the marriage lasted thirty four years. Together they had eight children. One of their children Geraldine Chaplin starred in David Lean's Doctor Zhivago.
These have been the ways of love, and these are the ways of love and these would be the ways of love. The ways of love are many but it will continue to remain the most absorbing enchantment on earth, so long there are men and women falling in love and being loved.
---