While it is always a disappointment for teams and fans to see a match washed out, there is far more at stake when such an occurrence is seen in a World Cup -- the biggest cricketing event that comes around every four years. However, till now there have only been four instances in World Cups where games were called off without a ball being balled -- with Bangladesh's match against Sri Lanka the latest to join the unwanted list.
Although Bangladesh need to be content with the solitary point they received without even putting their feet on the Country Ground in Bristol yesterday, Mashrafe Bin Mortaza and Co must have rather battled it out with bat and ball against their Sri Lankan counterparts. And why not? This was the first time that the Tigers were considered favourites as they were ranked two places above the Islanders in the mega-event. Moreover, after just accumulating two points from the first three matches, it was the best chance the Tigers had to get back in the race for the semifinal with a second win under their belt. And after yesterday's unfortunate event, Bangladesh will require at least four wins from their remaining five games to confirm a spot in the semifinal.
However, it is not new to see a World Cup match marred due to rain. Previously, there were eight matches where rain had interrupted proceedings and forced teams to share points. And almost every time, inclement weather has either slimmed or totally disrupted a team's chances of advancing.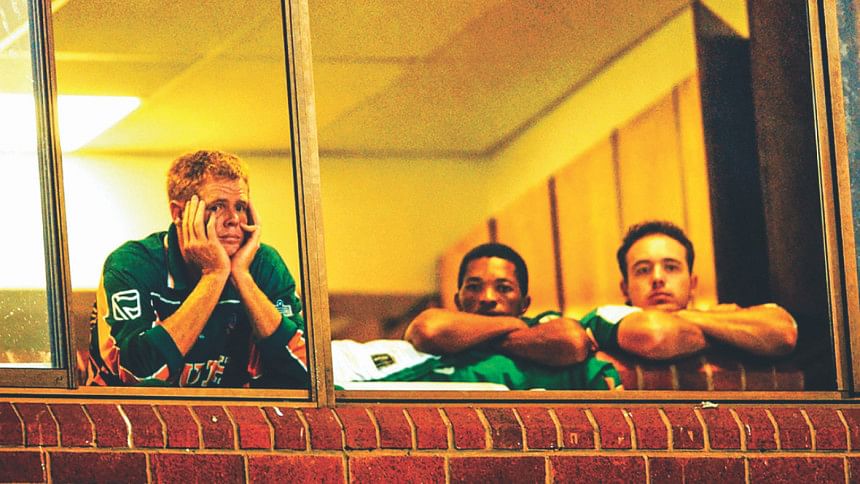 Most recently, the game between South Africa and West Indies on Monday in Southampton saw the teams sharing a point each. It might not have affected the Caribbean side who already had a win under their belt. However, it surely dented the Proteas' hopes as they are yet to register a win after four games.
Back in 1992, Pakistan were gifted a point against England at Adelaide courtesy of rain after they were bundled out for 74 -- their lowest-ever World Cup total. After that, the world witnessed what happened -- an incredible turnaround from Imran Khan's team that helped them to their maiden World Cup triumph against the the same English side in the final in Melbourne.
In 2003, it was hosts South Africa who had to say goodbye to their World Cup hopes -- a World Cup when the Proteas were heavily backed to lift the trophy in front of their home crowd -- due to the third-wheeling of rain in their game against Sri Lanka. Although rain did not force the game to be abandoned, it impacted the game heavily. South Africa needed 230 to win in that curtailed-over match. Unfortunately, wrong instructions from the Proteas' dug-out saw Mark Boucher celebrate a victory prematurely when he smashed a six off the penultimate delivery of the 45th over to take the score to 229 -- the score he was told South Africa would require for a win if the match had stopped at that point. However, things turned bleak for Shaun Pollock's side when they learned that they needed a run more than they had anticipated. The rain that had earlier drenched the ground began again and led to play being called off, resulting in a tie and a bizarre exit for South Africa.
With this World Cup already being the one to see most abandoned games -- two in one edition -- the fans and entire cricketing fraternity can only hope for rain not to impact any more matches and harm the charm of the World Cup altogether.