I think you have to be right on from ball 1. You can't afford to give them freebies early on, and that goes for their whole order. You can't put too much focus just on two players [Rohit Sharma and Virat Kohli] because Shikhar Dhawan has had some good success against us, Dhoni we saw -- we found it tough to get him out in Australia. When we'd get India into a bit of trouble, he would dig them out of a hole and bat right to the end and bat really deep, and even the first two ODIs in India he was instrumental in getting them across the line in a couple of them. So I think just the first 10, 15 balls you have to be right on. You have to make them try and take a risk to get a way to a flier and put the odds in your favour.
--Aaron Finch, Australia captain
India and Australia clash in the standout game of the World Cup so far on Sunday, with Virat Kohli's men desperate to lay down a marker against the five-time champions.
In the past five editions of the tournament, India are the only team to have denied the Australians the trophy, on home soil in 2011.
AFP Sport takes a look at three key battles ahead of the match at The Oval.
KOHLI V STARC: Virat Kohli is the world's top-ranked batsman in one-day internationals and Tests while Mitchell Starc is Australia's left-arm pace spearhead.
Kohli was out for just 18 in India's opening game in Southampton but averages more than 53 against Australia in ODIs.
Starc, who took five wickets in Australia's win over the West Indies, will be handed the responsibility of taking early wickets, with Kohli the prized scalp.
"When he's got his rhythm and his form is good, he's definitely the best around -- I think that is without question," said former Australia captain Allan Border, who led the team to their 1987 World Cup triumph.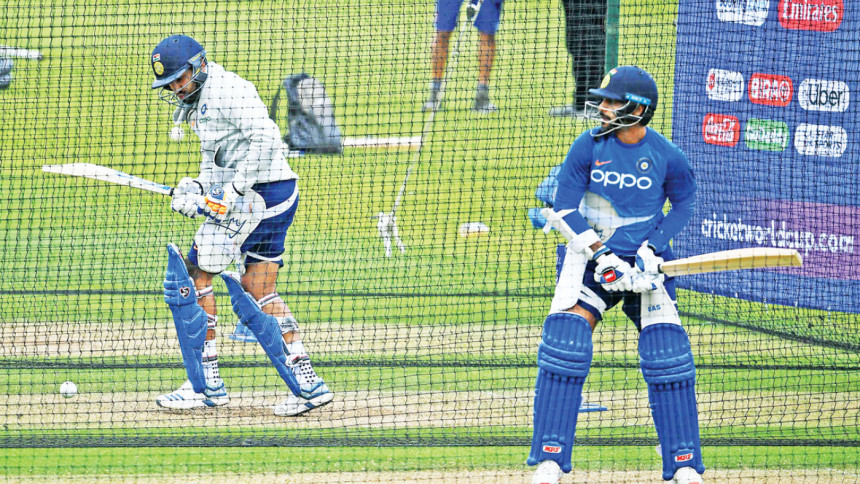 WARNER V BUMRAH: Swashbuckling Australian opener David Warner has returned from his ball-tampering ban in style.
After topping the run charts in the Indian Premier League, Warner smashed an unbeaten 89 in Australia's opening World Cup win over Afghanistan. But the left-handed batsman will be up against an Indian paceman who tops the ODI bowling rankings, with 87 wickets in 50 matches. Bumrah set the tone for India's win against South Africa on Wednesday with his two early strikes. South African opener Hashim Amla called him "one hell of a bowler" after the 25-year-old quick sent the veteran batsman packing for six in Southampton.
ZAMPA V CHAHAL: Adam Zampa is no Shane Warne but is expected to be Australia's key spin hope against India.
Fifteen of the leg-spinner's 64 ODI wickets have come against India since his debut in 2016 and variations including the googly and the straight ball make up for his lack of prodigious turn.His Indian counterpart, Yuzvendra Chahal, is seen as Kohli's go-to spinner along with spin partner Kuldeep Yadav.
Chahal returned figures of 4-51 against South Africa and the former chess player will be looking to plot Australia's downfall.
"Chess has taught me patience and planning," he said. "When you play chess you normally plan 15 to 16 moves in advance."
SHARMA REFUSES TO LOOK AT HISTORY
History is meant to teach us about the future but Rohit Sharma, India's vice-captain, prefers to live firmly in the present. Sharma averages more than 60 against Australia but insists that will count for nothing when the two sides clash.
On the all-time list of Indian ODI run scorers only Virat Kohli and MS Dhoni average more. Sharma is in fine form, having scored an unbeaten 122 to secure a straightforward six-wicket win against South Africa in his team's opening match.
"The past is past," he said. "What's gone before means nothing, it's just about being better on the day, nothing else. I will not look back, it gives you confidence but it's just about tomorrow, not the history. Self-belief has played a big part in these past five or six years, I know I can get the job done for the team.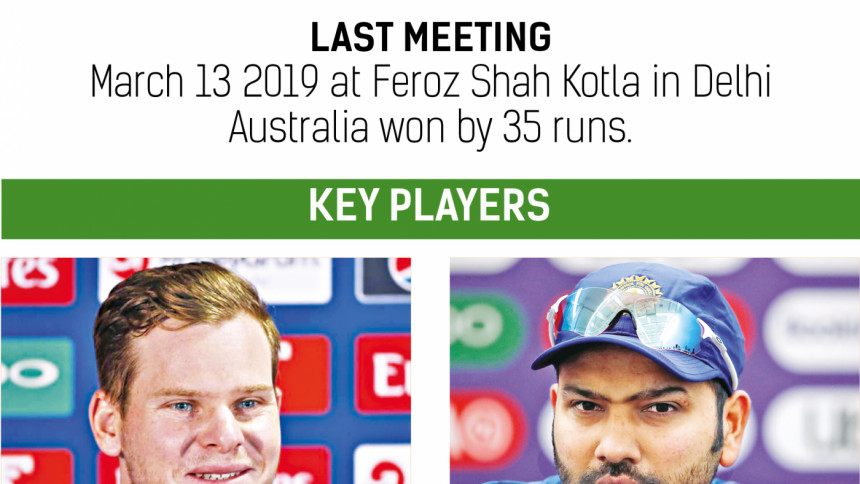 "I don't look at records or milestones or where I am in rankings, it's just about playing well and doing a good job for the team. Perhaps there will be external rewards but that's for the end of my career, not now."
India have won just five of their 15 ODI matches at The Oval -- another stat Sharma swats aside with the disdain he treated South Africa's bowlers -- while he insists the recent defeat to Australia should not be overplayed either.
"We've got a good rivalry, we played some really good cricket there and they played really well in India. We just need to focus on the basics and then everything will follow," he added.
"I was happy with my performance against South Africa, I had to curb my natural instincts and play to the conditions and that gives me immense satisfaction. It wasn't my best innings but it was one of my best innings."
Australia struggled against a rejuvenated West Indian pace attack at Trent Bridge, fighting back from 38/4, so probably won't be too pleased to see Jasprit Bumrah fired up at full speed with the new ball in hand. But Sharma warns he doesn't expect them to make the same mistake twice.
"If the batsmen is finding it uncomfortable we will welcome him with some short stuff but these guys play bouncers all the time growing up in Australia," he added.