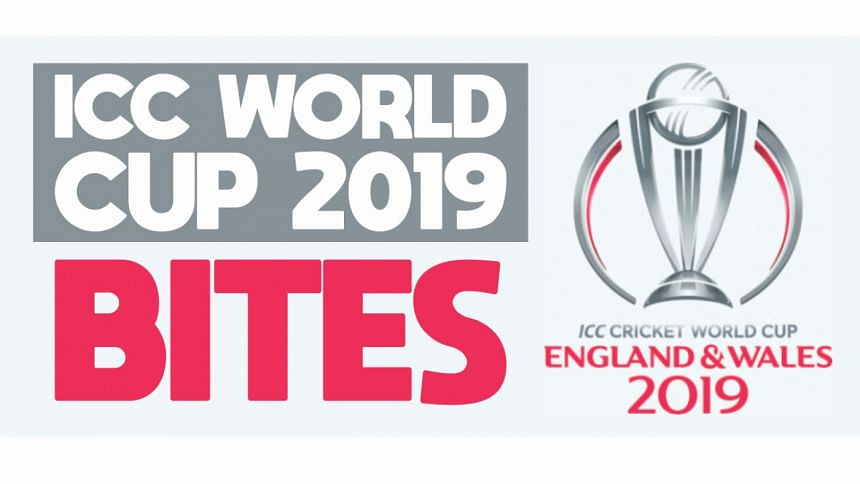 With the 2019 ICC Cricket World Cup less than a week away, former Australia batsman Mark Waugh has picked his top three one-day batsmen in the world.
Waugh, who scored four World Cup centuries and was part of the 1999 Australian outfit that took out the title in England, had no hesitation offering his first pick.
"Definitely Virat Kohli," Waugh told cricket.com.au. "He's No.1."
Kohli enters his third World Cup regarded by many, including the legendary Ricky Ponting, as the greatest ODI player ever, with 41 centuries and an incredible average of 59.57.
If Kohli is the undisputed No.1, Waugh went for perhaps the hottest white-ball batsmen on the planet for his second choice.
"Jos Buttler, I'd have him at No.2 in the top three," he said.
The Englishman has been in rare form, crashing a 50-ball century against Pakistan in Southampton earlier this month after taking the West Indies' apart for 150 from just 77 balls in February.
One of the few batsmen able to hit the ball to all parts of the ground, Buttler is a key reason why England are the top-ranked ODI team in the world and red-hot favourites to take the 2019 tournament.
Finally, Waugh landed on an Australian to round out his top three.
"Aaron Finch at his best is right up there, so is David Warner," said Waugh. "I'll go with David Warner."
Together, Finch and Warner formed a formidable opening partnership and were the top-order duo that led Australia to the 2015 World Cup crown.
Apart, both have impressive ODI records.
In 104 ODI innings, Warner has 14 centuries while Finch has 13 hundreds in 105 knocks.
But Warner is Waugh's pick, the left-hander who topped the Indian Premier League run-scorers list this year (692 runs in 12 innings) despite leaving the competition early.
It's been close to 18 months since Warner's last ODI appearance, but Waugh is expecting fireworks from the diminutive opener.