Demand for safe roads: Police remove students from Dhaka's Rampura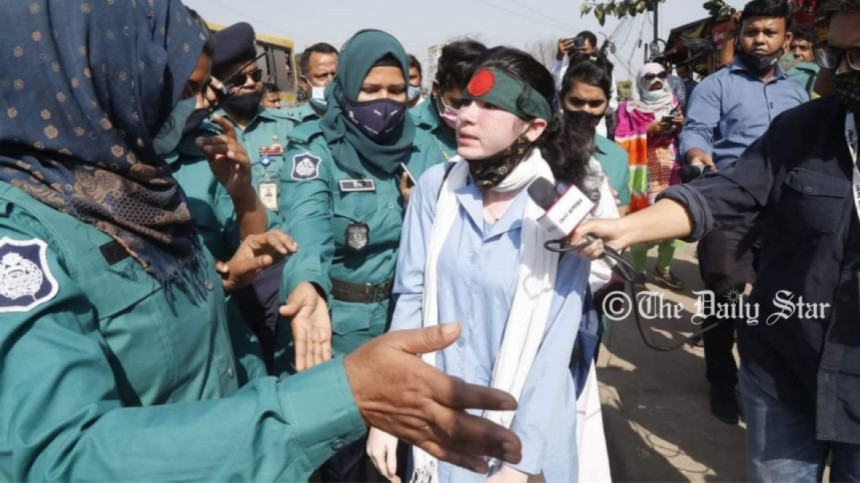 Police have dispersed students of various schools and colleges from Dhaka's Rampura area as they tried to gather for a pre-announced programme to protest for safe roads.
The protesting students claimed that they began gathering in the area around 12pm today. However, police removed the students from the road, our photojournalist Prabir Das reported from the scene.
When contacted, Khilgaon Zone ADC Nurul Amin told The Daily Star that no one was allowed to gather there and cause chaos.
He further said that police have been deployed at the busy points to control the flow of traffic.
No one was detained today, he added.