'White Helmets' evacuated to Jordan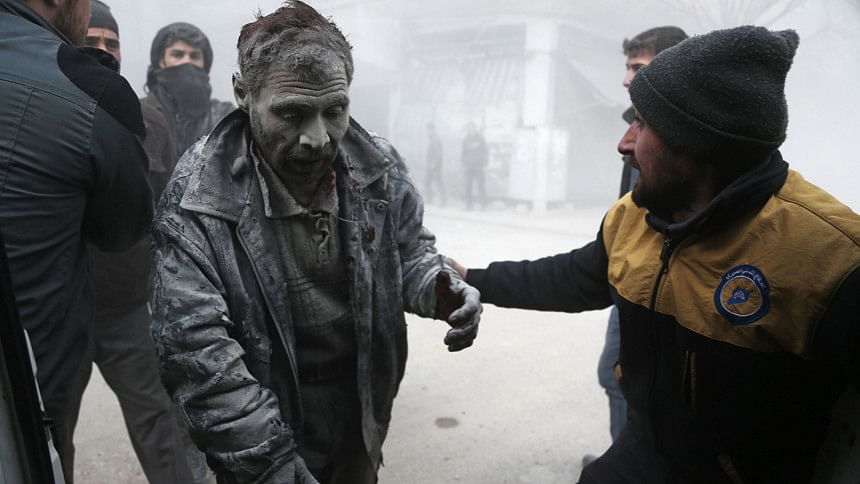 Jordan said today 800 people including members of Syria's "White Helmets" civil defence group had been evacuated from southwest Syria where Damascus' forces are advancing against rebels, with Israeli officials saying they facilitated the mission.
The Israeli military said that overnight it had completed "a humanitarian effort to rescue members of a Syrian civil organisation and their families ...due to an immediate threat to their lives".
It said they were transferred to a neighbouring country, which it did not identify.
On Saturday, Israeli security forces closed down roads in the occupied Golan Heights, on the Syrian frontier, ahead of the evacuation operation.
A Jordanian foreign ministry spokesman said the kingdom had allowed the UN to arrange the entry and passage of 800 Syrian civil defence workers. said their lives were in danger after a government offensive that regained rebel-held parts of southern Syria.
The kingdom agreed to a request by Britain, Germany and Canada to give the White Helmet workers temporary asylum in the kingdom before settlement in the West on humanitarian grounds, spokesman Mohammad al Kayed said.
He said the aid workers would remain at a "closed" location and that Britain, Germany and Canada had agreed to resettle them within three months.
Officially called the Syrian Civil Defense but known by their distinctive white helmets, the group has operated a rescue service in rebel-held parts of Syria after aerial bombing of civilian areas. They are credited for saving thousands of lives.