France's Hollande says US spying unacceptable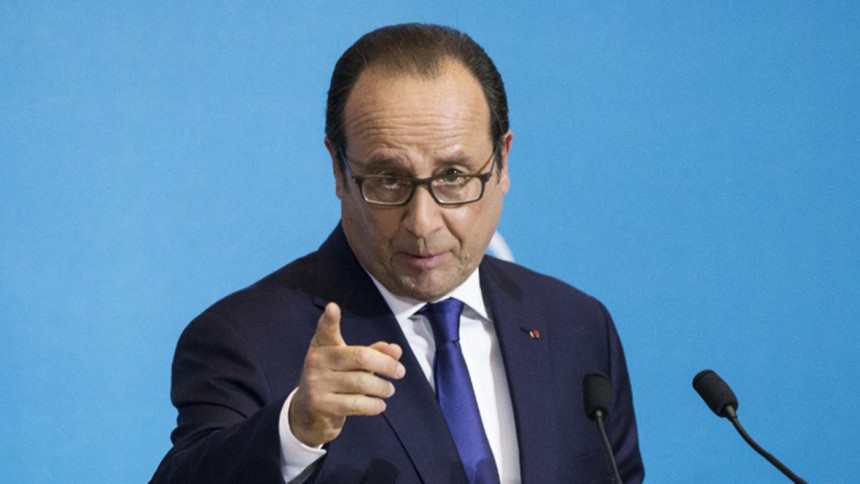 French President Francois Hollande on Wednesday branded as "unacceptable" reported spying by the United States on French senior officials and warned Paris would not tolerate actions that threaten its security.
Hollande released the statement after an emergency meeting of ministers and army commanders on Wednesday, following WikiLeaks revelations that the United States National Security Agency (NSA) had spied on the last three French presidents.
"France will not tolerate actions that threaten its security and the protection of its interests," the president's office said, adding the spying allegations on French interests had been revealed in the past.
"Commitments were made by the US authorities. They need to be recalled and strictly respected."
The French Foreign Ministry summoned the US ambassador to discuss the matter, a French diplomatic source said.
The revelations were first reported in French daily Liberation and on news website Mediapart, which said the NSA spied on presidents Jacques Chirac, Nicolas Sarkozy and Francois Hollande during the period of at least 2006 until May 2012.
Hollande is due to meet members of parliament at his Elysee Palace offices later on Wednesday.
"We find it hard to understand or imagine what motivates an ally to spy on allies who are often on the same strategic positions in world affairs," French government spokesman Stephane Le Foll told i>TELE television.
US media cited a statement from the US National Security Council saying it was not targeting and will not target Hollande's communications. The statement did not deny spying had taken place in the past.
Claude Gueant, Sarkozy's former chief of staff and one of the reported targets of the NSA, told RTL radio: "Considering the very close relationship we have with the United States, considering the fact we are extremely loyal allies, I feel like trust has been broken."
"These are scary revelations which require explanations from the United States and guarantees that it won't happen again," Paris Mayor Anne Hidalgo said on France 2 television.