2 soldiers killed in attack on army camp in Indian Kashmir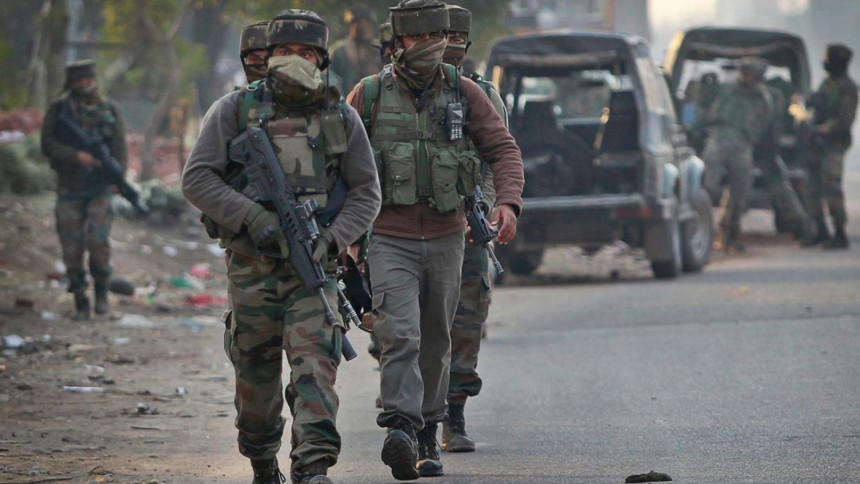 Two soldiers were killed and three others wounded in Indian-controlled Kashmir Saturday as soldiers traded fire with armed militants who were holed up inside an army camp, a government minister said.
Abdul Rehman Veeri told lawmakers in the area's legislative assembly that the gunbattle, which began early morning, continued into the afternoon Saturday.
The gunmen were holed up in the residential area of the camp where soldiers and their families are housed, police chief of the Jammu area S.D. Jamwal told reporters outside the camp.
Jamwal also said that a soldier's daughter was wounded in the attack. It was unclear how many militants were involved.
The camp is located on the outskirts of the city of Jammu. The area was cordoned off and schools closed.
The Himalayan region of Kashmir is divided between India and archrival and neighbor Pakistan. Both claim the region in its entirety.
Several militant groups have been fighting for Kashmir's independence from India or its merger with Pakistan since 1989. Around 70,000 people have been killed in the uprising and the ensuing Indian military crackdown.
Anti-India sentiment runs deep among Kashmir's mostly Muslim population, with most people supporting the rebel cause.
India accuses Pakistan of arming and training the militants, a charge Islamabad denies.