Downing of Russian Warplane in syria
Turkey refuses to apologise
Erdogan demands Russian apology, denies accusation of buying oil from IS; Moscow hits Ankara with wide-ranging sanctions; deploys S-400 missiles; first US ground troops deployed in Kobane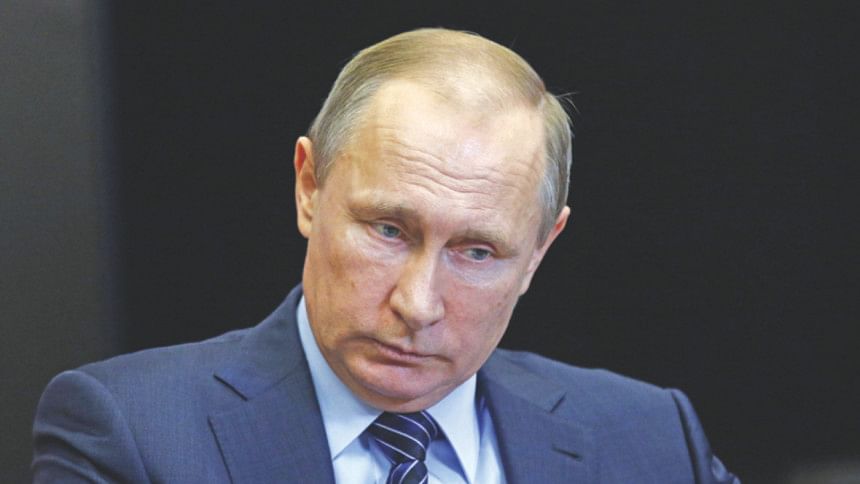 Turkey refused to apologise for downing a Russian fighter near the Syrian border and Russia unveiled sanctions in retaliation as recriminations between Moscow and Ankara reached fever pitch.
"I think if there is a party that needs to apologise, it is not us," he said. "Those who violated our airspace are the ones who need to apologise. Our pilots and our armed forces, they simply fulfilled their duties"
Tensions in the Middle East have escalated after Turkey shot down the Russian warplane, with Erdogan accusing Russia of deceit and Moscow announcing it will deploy anti-aircraft missiles to Syria.
The downing of the plane raised fears it could fuel a wider geopolitical conflict and highlighted the difficulty of forging consensus on the fate of Syria.
The US, the EU and the UN have appealed for calm.
While Russia ruled out any military retaliation against Nato member Turkey over Tuesday's incident, Prime Minister Dmitry Medvedev gave his ministers two days to work out "a system of response measures" in the economic and humanitarian spheres.
Russian President Vladimir Putin has denounced the act as a "stab in the back" by "accomplices of terrorists." Moscow said the plane was brought down without warning while conducting a bombing raid over Syria.
But Erdogan denied Ankara was collaborating with IS. He also denied that Turkey bought any oil from IS, insisting his country's fight against the jihadists was "undisputed".
"Shame on you. Those who claim we buy oil from Daesh (IS) are obliged to prove it. If not, you are a slanderer," Erdogan said, lashing out at Russian charges.
However, he said that Turkey would have acted differently if it had known the warplane its forces downed on the Syrian border was Russian, according to France 24 television. He also said that Putin had not answered his call after the incident that has seriously damaged ties between two rival players in the Syrian conflict.
Medvedev said the economic measures could include halting joint investment projects. He said he hoped to get the sanctions drafted within the next two days.
He said under Russian law the broad punitive steps could include halting joint economic projects, restricting financial and trade transactions and changing customs duties.
Measures could also target the tourism and transport sectors, labour markets and "humanitarian contacts", Medvedev said.
Russian authorities said they were also tightening checks on food imports over alleged safety standard violations.
Meanwhile, the Turkish military has released a recording to support its claim that it gave 10 warnings to the Russian plane before shooting at it in Turkish airspace. The surviving Russian pilot said on Wednesday refuted the claim.
Russia yesterday deployed its advanced S-400 air defence system in Syria's Hmeimim airbase, with the weapons to be used to cover the area around its airbase in coastal Latakia.
US officials have criticised the decision to send the missiles to Syria, saying their presence raises "significant concerns" due to their wide 400-kilometre reach that stretches beyond Syria's borders into Turkey.
On its part, US yesterday deployed its first ground troops to Syria to train Kurdish forces. More than 50 of the instructors are now in Syria to train Kurds to get them battle ready for IS, sources on the ground said.