Thai government websites in denial-of-service attack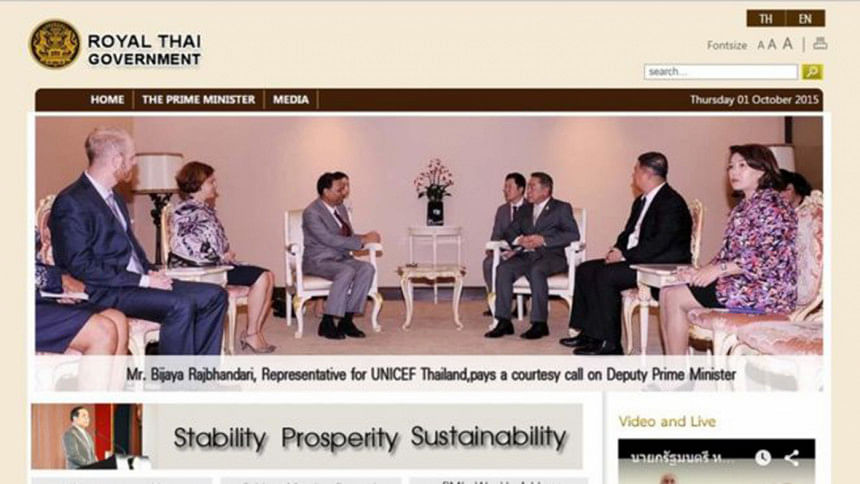 Several Thai government websites have been hit by a suspected distributed-denial-of-service (DDOS) attack, making them impossible to access.
The sites went offline at 22:00 local time (15:00GMT) on Wednesday. Access was restored by Thursday morning.
The attack appeared to be a protest against the government's plan to limit access to sites deemed inappropriate.
Tens of thousands of people have signed a petition against the proposal they call the "Great Firewall of Thailand".
The name is a reference to the so-called "Great Firewall of China" commonly used to refer to the Chinese government's censorship over internet content.
A denial-of-service attack works by exceeding a website's capacity to handle internet traffic and is usually orchestrated by a program or bot.
'INAPPROPRIATE WEBSITES'
News of Thailand's plans to limit access by creating a single government-controlled gateway emerged last week.
A Thai programmer got hold of a cabinet statement ordering the ministry of information, communications and technology to "set up a single gateway in order to use it as a tool to control inappropriate websites and information flows from other countries via the Internet".
Internet gateways are the point at which countries connect to the world wide web. Under the cabinet's orders the Thai government would control the single gateway.
The ministry of information website was among those targeted on Wednesday, along with the main government website thaigov.go.th.