Syria gaining ground in 'nearly every front'
Assad thanks Russia for its military campaign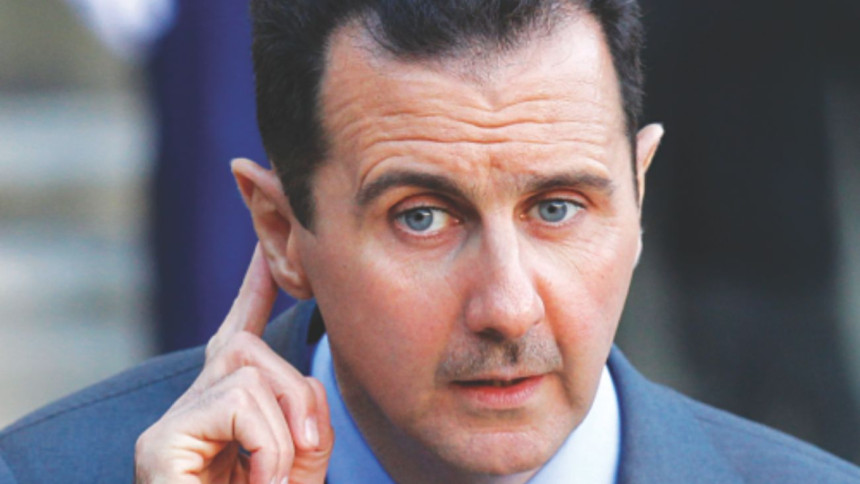 Syrian government troops are advancing on "nearly every front" thanks to Russian air strikes that began in September, President Bashar al-Assad said in an interview with Chinese television released Sunday.
The embattled president also said he favoured new peace talks to be hosted in Moscow, but stressed that the Syrian conflict could not be resolved with "defeating terrorism".
In the interview with China's Phoenix television, Assad said the situation in Syria had "improved in a very good way" since Russia began air strikes on September 30.
"Now I can say that the army is making advancement in nearly every front... in many different directions and areas on the Syrian ground," he said, speaking in English.
Russia is coordinating its air strikes with Damascus, unlike the US-led coalition fighting the Islamic State group, which Assad and his government criticise as ineffectual.
The army has made minimal progress on the ground, according to groups monitoring the war, though the Russian strikes have reportedly boosted morale among government troops and supporters.
Moscow has also sought a leading role in a political resolution to the conflict, participating in high-level talks in Vienna with other powers recently in a bid to create a framework for peace.
Assad said he backed Moscow's efforts to organise new dialogue between the regime and opposition in a "Moscow 3" conference, but insisted a political solution could only be achieved with the defeat of "terrorism".
Assad's government considers all those who oppose his regime "terrorists," and has framed the conflict that began with anti-government demonstrations in March 2011 as a "war on terror".
Russia yesterday said it had killed 11 fighters linked to the extremist Islamic State group in a special operation in its volatile North Caucasus region. Those killed had sworn allegiance to IS this year, a source in the region's law enforcement authorities told RIA Novosti news agency.