Bomb near Pakistan polio centre kills 15
At least 15 people have been killed in a suspected suicide bombing outside a polio vaccination centre in the south-western Pakistani city of Quetta.
Many of the casualties are thought to have been police guarding the clinic.
Armed guards are routine for polio workers in Pakistan, who have been the target of many deadly attacks by Islamist militants in recent years.
Militants oppose polio vaccination, saying it is a Western conspiracy to sterilise Pakistani children.
Pakistan and Afghanistan are the only two countries where the disease is still endemic.
'People screaming'
The explosion took place in the morning as polio workers and security staff were reporting for duty before heading out on their vaccination rounds, said Sarfaraz Bugti, a minister in Balochistan province of which Quetta is the capital.
Quetta's deputy commissioner, Dawood Khilji, said the death toll had risen to 15, with 14 police officers and one passer-by confirmed dead. About 20 people were injured.
One of the police officers who survived the blast said his team had been preparing to leave for various neighbourhoods around Quetta when they were hit.
"Suddenly there was a loud bang and I fell to the ground, I could not see anything, there was dust everywhere," said Shabir Ahmed, who suffered shrapnel wounds to his stomach, hands legs and feet.
"Then I heard people screaming and sirens of ambulances," he told the AFP news agency.
Khilji told the BBC that the polio drive in the province had not been suspended as a result of the attack.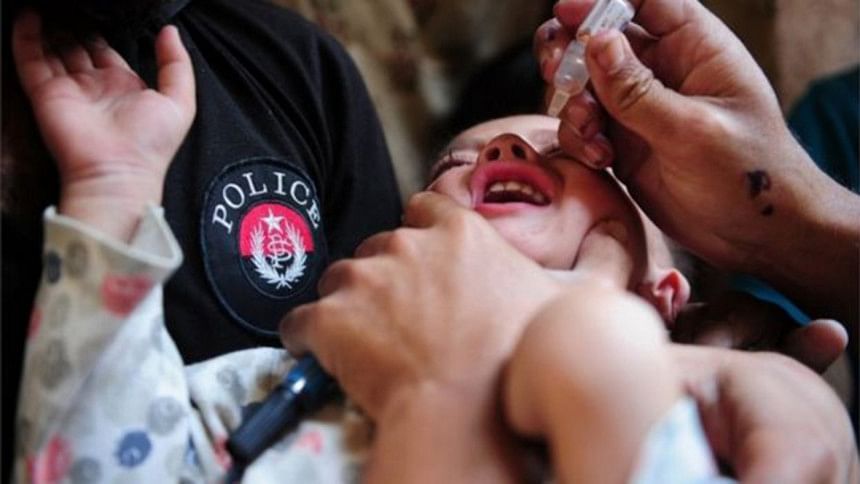 What is polio?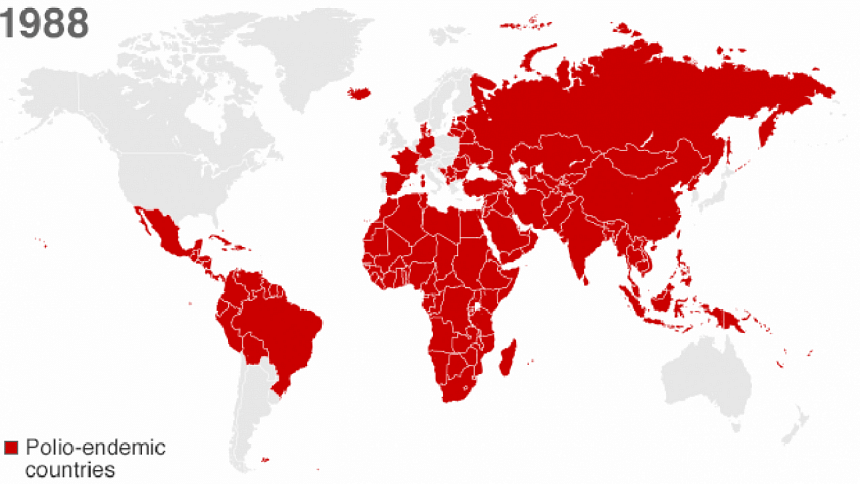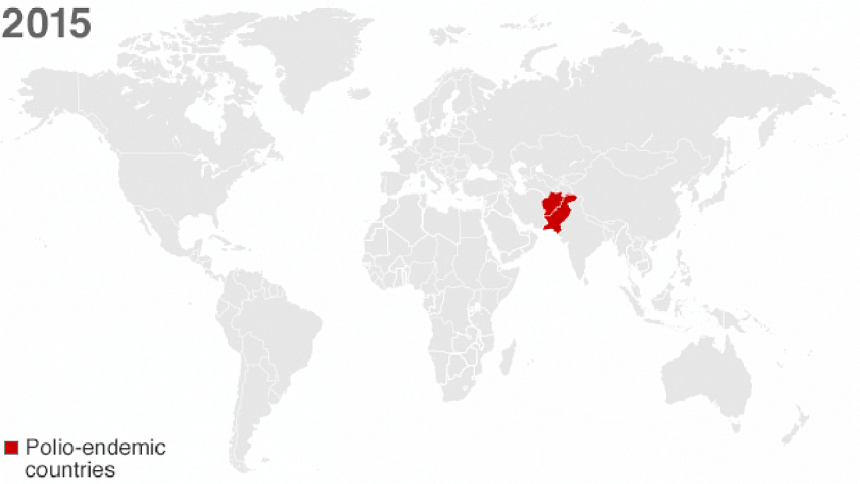 Polio (poliomyelitis) is a highly infectious disease caused by a virus which invades the nervous system. It mainly affects children aged under five.
Symptoms include fever, fatigue, headache, vomiting, stiffness in the neck and limb pain.
One in 200 infections leads to irreversible paralysis, and between 5-10% of those who suffer paralysis die because their breathing muscles are immobilised.
Cases have fallen dramatically since polio eradication programmes were introduced; from 350,000 globally in 1988 to around 70 in 2015.
Polio remains endemic in Afghanistan and Pakistan, but Nigeria was removed from the list in October after a year with no new cases.