Nepal PM Pushpa Kamal Dahal resigns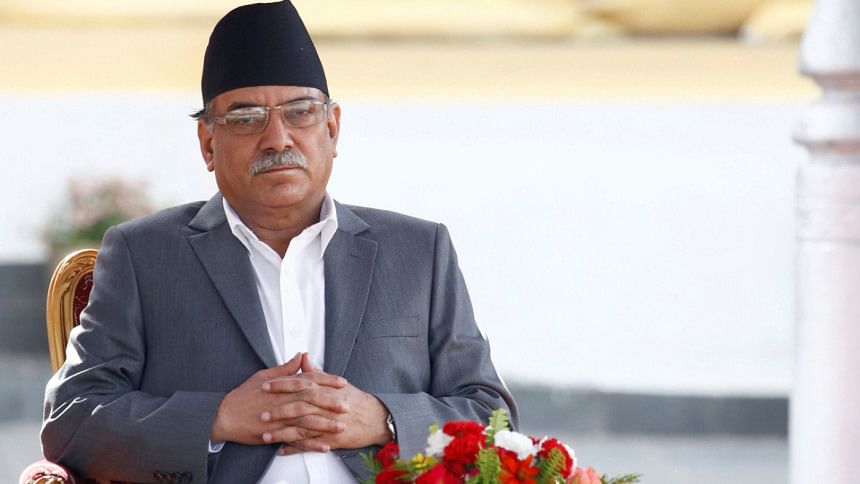 Nepal Prime Minister Pushpa Kamal Dahal "Prachanda" today stepped down from his post, honouring the agreement reached with the ruling partner Nepali Congress (NC) before forming the coalition government.
In a televised address to the nation from his office in Singha Durbar, Dahal announced his resignation ending what he called "a long drought of trust in Nepali politics."
In August last year, Daha, who is also the chairman of CPN (Maoist Centre), had reached an understanding with the Nepali Congress that he would step down from PM's post and hand over the government leadership to NC President Sher Bahadur Deuba after nine months.
It was Dahal's second stint as the Prime Minister.
READ ALSO: Prachanda sworn in as Nepal PM
Dahal was elected as the 39th prime minister of the country for the second time after forging alliance with the Nepali Congress on August 3, 2016.
Dahal became Prime Minister for the first time in August 2008 after his party emerged as the largest political party from the Constituent Assembly (CA) elections in the same year.
After the then President Ram Baran Yadav turned down the Cabinet decision to remove the then army chief Rookmangud Katawal and ordered Katawal to remain in the office, Dahal resigned from the top post of government on May 4, 2009.
Dahal had defeated NC leader Deuba with a wide margin eight years ago.