India opposition nominates Meira Kumar as presidential candidate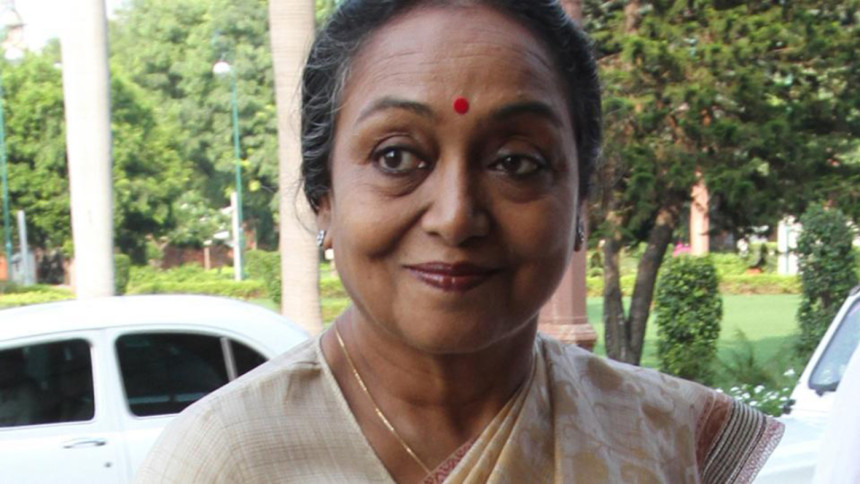 India's mainstream opposition parties today nominated former Lok Sabha speaker Meira Kumar as the country's presidential candidate.

On behalf of opposition parties, Congress President Sonia Gandhi announced name of Meira Kumar as their presidential candidate.

The decision to put up 72-year-old Meira Kumar was taken at a meeting of opposition parties which was attended by leaders of 17 parties including Congress Chief Sonia Gandhi.
READ MORE: Modi's party backs Ram Nath Kovind for president of India
The opposition named its candidate two days after BJP and its allies chose 71-year-old Ram Nath Kovind, a hardcore BJP man and a Dalit, setting at rest speculation that NDA has put the opposition camp in a fix as it could find it difficult to oppose Kovind and accept him as a consensus nominee.

Meira Kumar, a five-time Member of Parliament, was elected unopposed as the first woman Speaker of Lok Sabha and served from 2009 to 2014.

Announcing the candidature of Meira Kumar at a press conference in New Delhi, Leader of the Opposition in the Rajya Sabha Ghulam Nabi Azad said "opposition parties have unanimously proposed her name for the upcoming Rashtrapathi Election…" He then mentioned her work in public life and described her as a "crusader for social justice."

A former diplomat, Meira Kumar had worked in various Indian missions across the world. She was India's Water Resources Minister in the Congress party-led United Progressive Alliance government.

The Left parties, including CPI and CPI(M), were earlier in favour of former West Bengal Governor Gopal Krishna Gandhi or BR Ambedkar's grandson Prakash, but clearly Congress' choice  carried the day through.

The Indian President is elected through secret ballot through an electoral college comprising members of both Houses of parliament -- Lok Sabha and Rajya Sabha -- and members of legislative assemblies in different states.