'ISI INTERFERENCE IN PAKISTAN JUDICIAL PROCEEDINGS'
IHC rejects allegations
Spy agency says claims made by Justice Shaukat damaged military's image home and abroad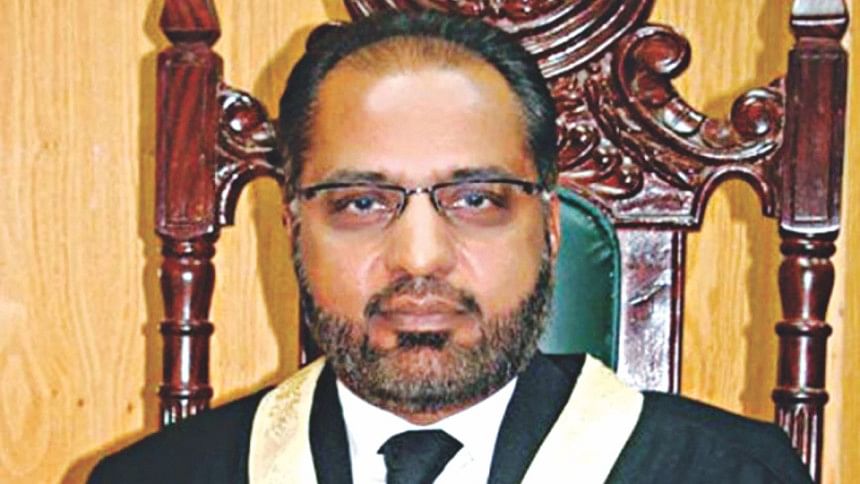 Chief Justice of the Islamabad High Court (IHC) Mohammad Anwar Khan Kasi has rejected allegations of interference by the Inter-Services Intelligence (ISI) in judicial proceedings, especially in the constitution of benches.
Subsequently, a division bench of the IHC comprising Justice Aamer Farooq and Justice Miangul Hassan Aurangzeb hearing an intra court appeal (ICA) of the ISI expunged adverse remarks of Justice Shaukat Aziz Siddiqui from a judicial order.
The ISI in the appeal asserted that the court order widely circulated on the social media within the country and abroad and damaged the reputation of the army, ISI and judiciary across the world.
It requested the court to expunge the adverse remarks from the court order and also impose cost of litigation on the petitioner for filing a frivolous petition.
Last month Justice Shaukat Aziz Siddiqui claimed that security agencies were manipulating judicial proceedings. He also claimed the agencies approached the IHC chief justice to ensure Nawaz Sharif and Maryam Nawaz remained behind bars for the elections.
The IHC division bench comprising Justice Farooq and Justice Aurangzeb took up the ICA on Aug 1. The court had issued notices to the petitioner as well as the advocate general for Islamabad.
Advocate General Tariq Mehmood Jahangiri appeared before the bench. He told the court that the IHC registrar conveyed the message of IHC Chief Justice Kasi that he never allowed outside interference of any person or institution in the judicial proceedings.
He said that the IHC chief justice further said that he had never taken instructions from any quarter while working as a sessions judge or after his elevation to the IHC.
The bench then accepted the ICA and expunged the adverse remarks from the order sheet accordingly.