Downed plane pilot denies Turkey warning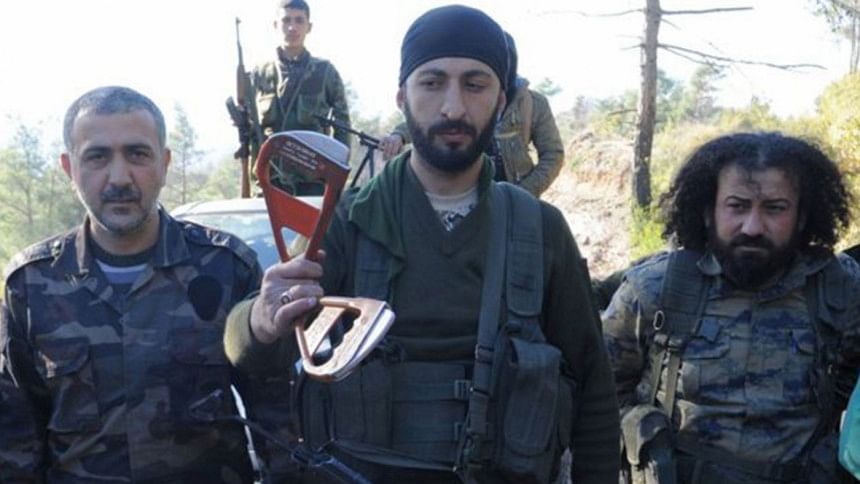 The surviving pilot of a Russian plane shot down by Turkey on the Syrian border has said no warning was given.
Capt Konstantin Murakhtin told Russian television there was "no way" the jet could have violated Turkish airspace.
Russia said Capt Murakhtin was rescued in a 12-hour operation involving special forces.
It is not clear what happened to the body of his co-pilot, who was killed by gunfire as he parachuted from the burning plane.
Capt Murakhtin was speaking from the Hmeymim airbase, where Russia's aircraft have been based in its Syrian campaign, and where he was taken after being rescued.
Tensions have escalated between the two countries over the incident, and Russia has broken off military contacts with Turkey. The US, the EU and the UN have all appealed for calm.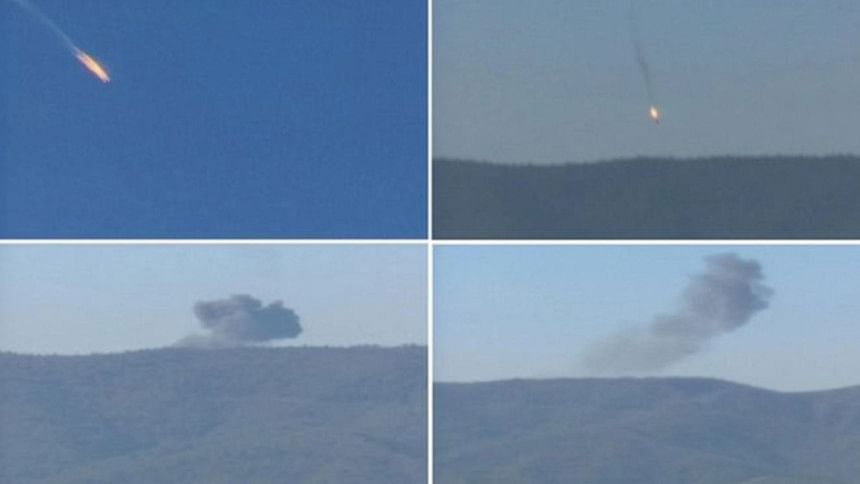 President Putin has described the downing of the plane as a "stab in the back", and warned of serious consequences.
Turkey's President Recep Tayyip Erdogan has defended the action, saying "everyone must respect the right of Turkey to protect its borders", but he stressed he did not want to escalate tensions further.
Turkey is a member of Nato. The alliance has backed Turkey's version of events, although it, too, is calling for "diplomacy and de-escalation" to resolve the situation.