Russia to bury last tsar's heir and daughter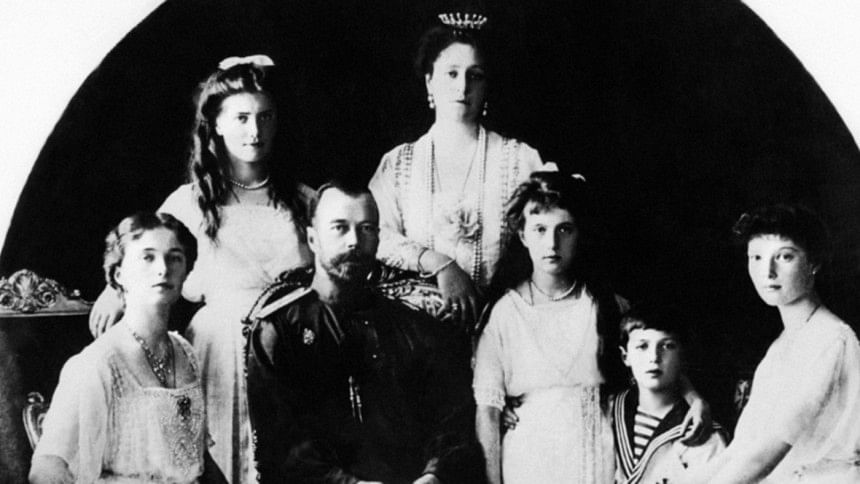 Russia on Friday said it plans next month to finally bury the remains of Tsar Nicholas II's son and heir Alexei and daughter Maria alongside their family in Saint Petersburg.
A high-level government taskforce announced the plan to bury the remains on October 18.
They have been in a repository, the State Archives, since their discovery in 2007.
The delay in burial has come about because the Orthodox Church, which has canonised all the Romanov family, has refused to acknowledge the results of DNA identity tests.
The taskforce "will propose to the government the holding of a burial ceremony of the remains of Tsarevich Alexei and Grand Duchess Maria on October 18," the government said.
The burial is set to take place in the former imperial capital's Peter and Paul Cathedral, where Nicholas II, his wife and their three other children were buried in 1998.
A spokesman for a branch of descendants of the imperial family, Ivan Artsishevsky, said that family members would attend the funeral, quoted by TASS state news agency.
The taskforce was set up in July in a fresh drive to resolve the issue and is led by the head of the government's administration, Sergei Prikhodko.
The members of the tsar's family and their servants were shot by the Bolsheviks and thrown into a mineshaft in 1918 before being burnt and hastily buried.
The remains of Nicholas II, his wife and their daughters Olga, Tatiana and Anastasia were found in 1991.
The remains suspected to be Alexei and Maria were found in 2007, 70 kilometres (43 miles) away from the others. Alexei, who suffered from haemophilia, was 13 when he was murdered, while Maria was 19.
While Russian criminal investigators have ruled that the remains of Alexei and Maria are authentic after DNA testing, their identity has not been accepted by the Russian Orthodox Church or by some Romanov descendants.