Romney to vote for Cruz in primary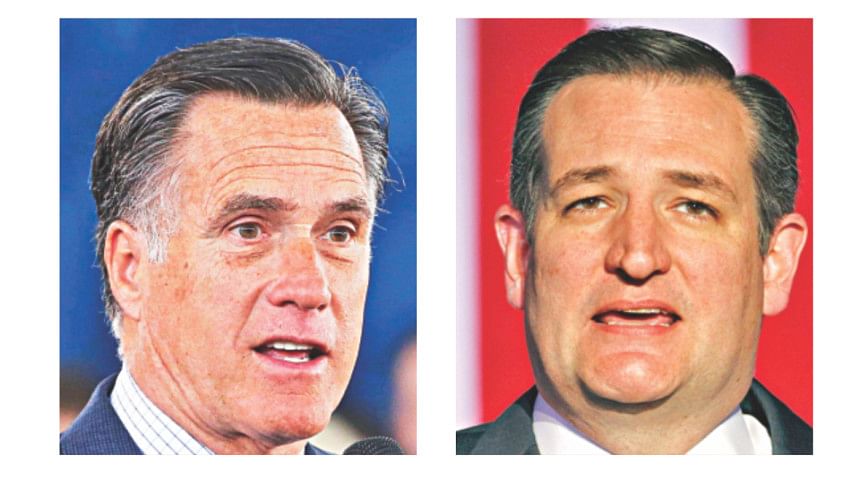 Mitt Romney, the 2012 Republican nominee for the White House, said Friday he will vote for Ted Cruz in next week's Utah primary, all but endorsing the arch-conservative senator as he seeks to derail Donald Trump's nomination bid.
Romney, who has led the charge among party elites to prevent the celebrity billionaire from becoming the Republican standardbearer, said on Facebook that he was encouraging others to vote for Cruz as a firewall against what he called "Trumpism."
"Through the calculated statements of its leader, Trumpism has become associated with racism, misogyny, bigotry, xenophobia, vulgarity and, most recently, threats and violence. I am repulsed by each and every one of these," Romney said.
"The only path that remains to nominate a Republican rather than Mr. Trump is to have an open convention," Romney added, referring to the rare situation in which delegates gather for their party convention with no candidate having the majority needed to seize the nomination outright.